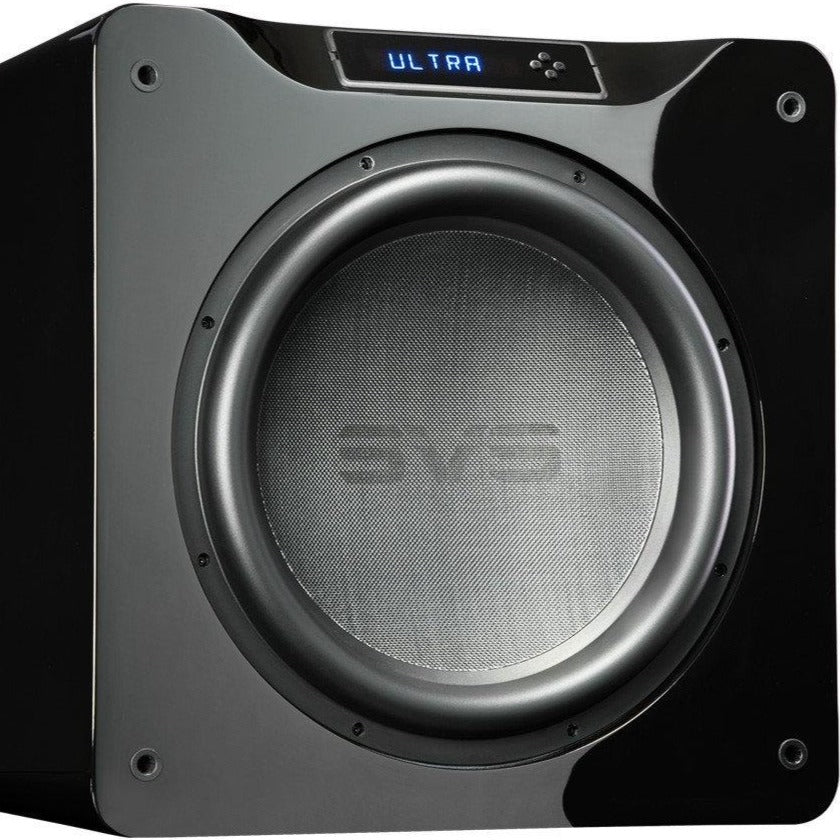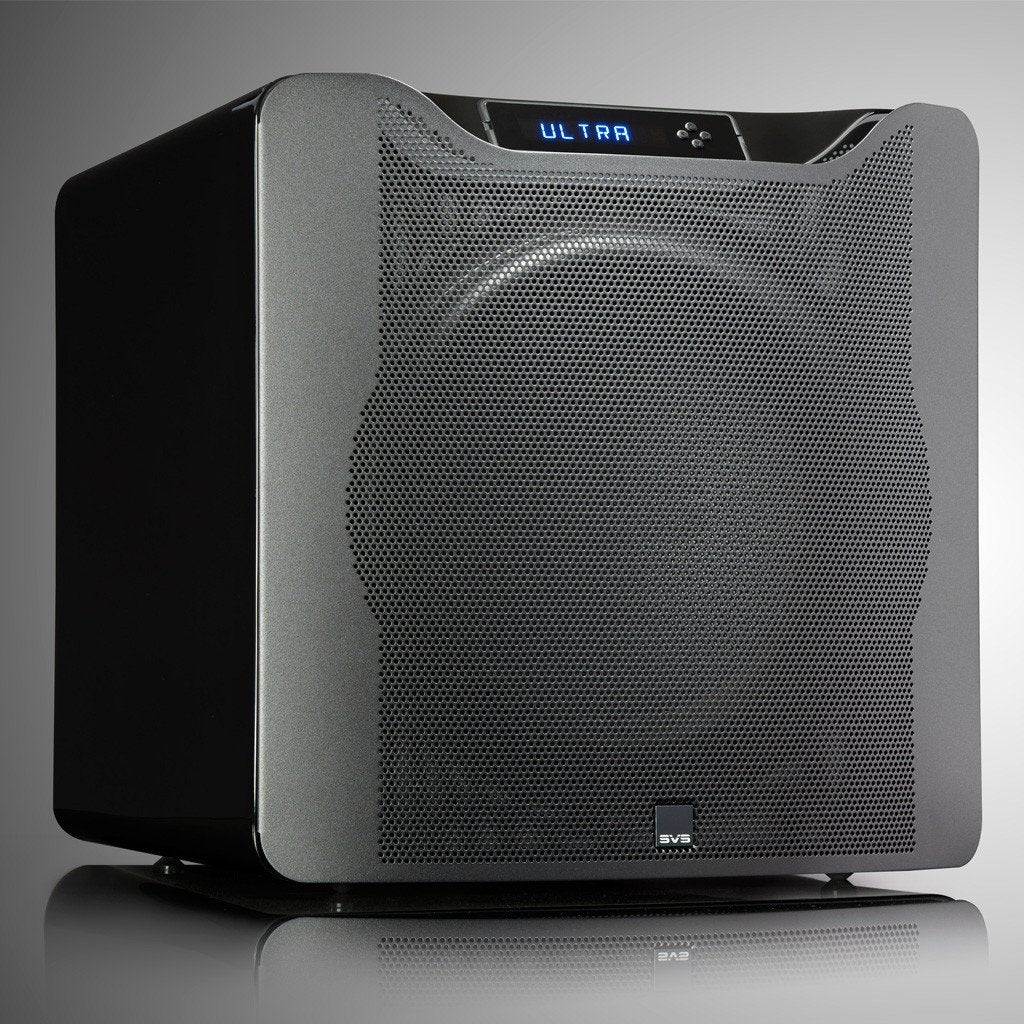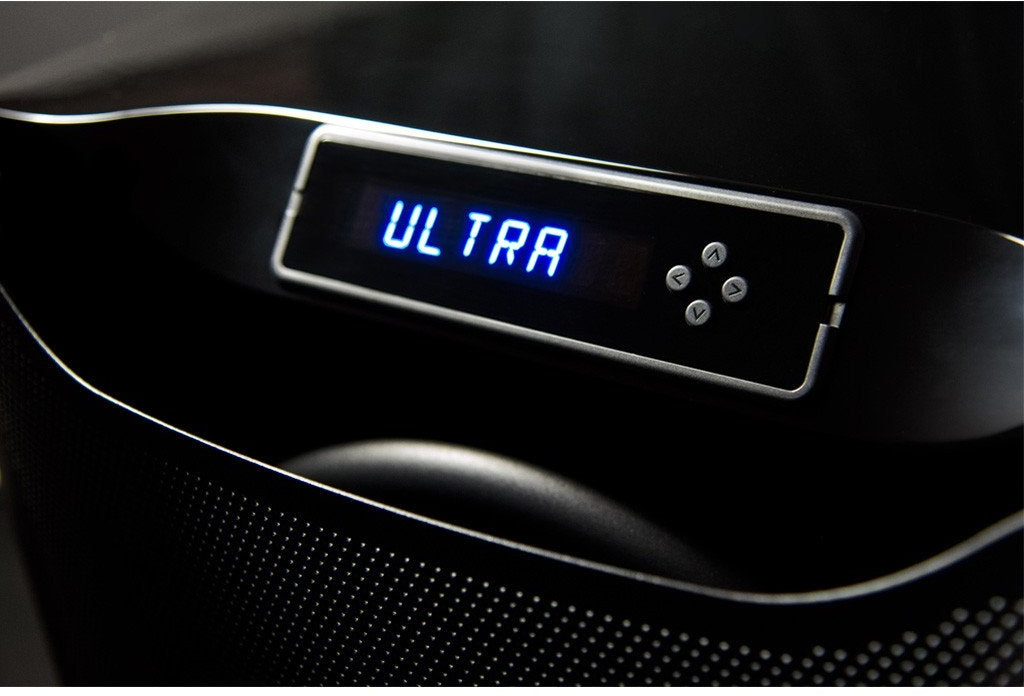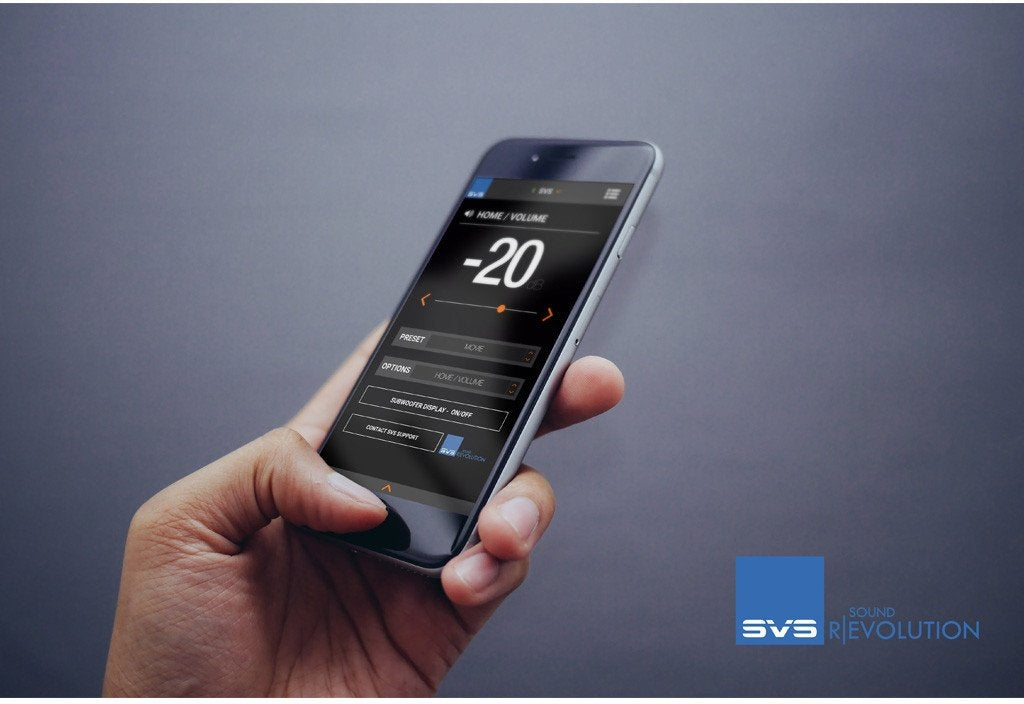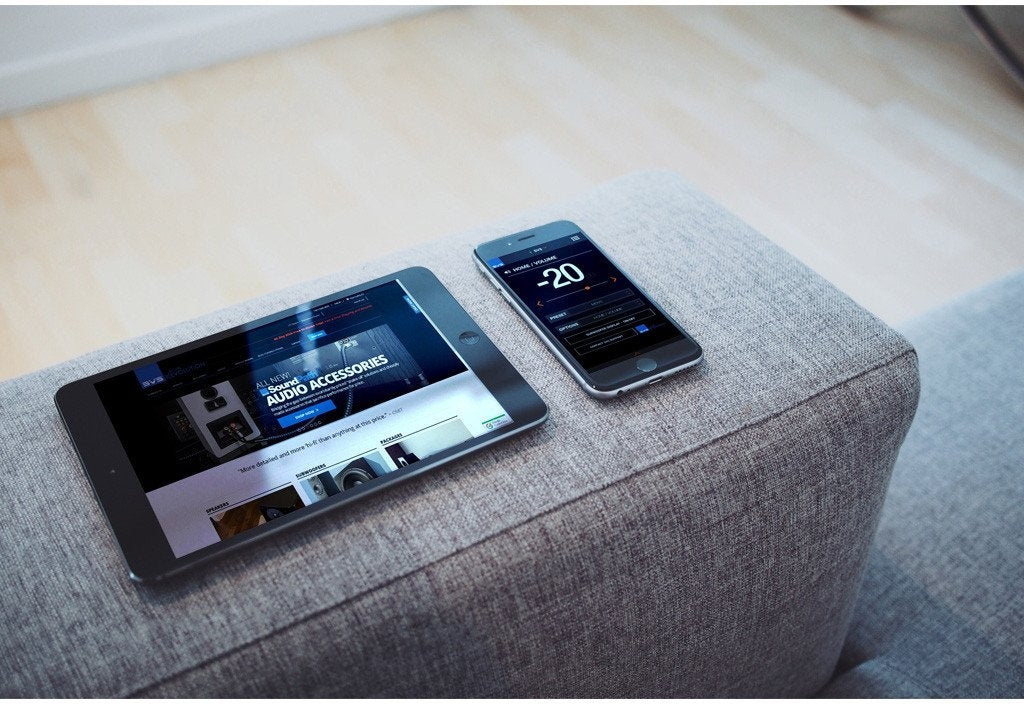 SVS SB16-Ultra Sealed Box Home Subwoofer
Regular price
Sale price
$5,999.00
/
Tax included.
---
In stock, ready to ship

Inventory on the way
One Subwoofer to Rule Them All. Introducing the SB16-Ultra.
Available in Gloss Black & Black Oak
An unrelenting passion for awesome bass performance and engineering perfection guided every aspect of the SB16-Ultra subwoofer's design. Groundbreaking technology, rigorous design and extreme testing in real world and laboratory environments allowed SVS to achieve massive output levels, extreme low frequency extension, near-perfect frequency response accuracy, and pinpoint transient response. The culmination of all SVS design advancements, SB16-Ultra represents the greatest leap forward in performance and innovation since the inception of subwoofers.
Masterful Engineering. 3 Game-Changing Subwoofer Innovations.
One of these groundbreaking innovations would've been enough to make the 16-Ultra Series an engineering tour-de-force, but the combination of 3 subwoofer firsts propels the SVS SB16-Ultra into the pantheon of all-time great audio products.
Massive New 16-inch SVS Ultra Driver with Unprecedented 8-inch Edge Wound Voice Coil.
When designing the biggest and most formidable driver ever used in an SVS subwoofer, it was of utmost importance to meet or exceed the same supreme standards of control and accuracy as every other subwoofer SVS manufactures. One huge advancement that allows the SB16-Ultra to handle the crushing force of a 16-inch driver is the 8-inch edge wound voice coil, the largest ever deployed in a consumer subwoofer. This innovation ensures ultra-low distortion, efficient heat dissipation, exceptional linearity and nearly zero power compression. By nature, larger drivers are more difficult to control, but the unprecedented voice coil design ensures accuracy in frequency response and speed in transients without ever sounding boomy.
Pushing the driver are four massive, dedicated toroidal ferrite magnets that unleash a staggering 78mm peak to peak excursion and the highest levels of motor force and palpable SPLs. The light and rigid 16-inch Ultra driver cone consists of a premium fiberglass resin composite with optimal stiffness to mass ratio to maximise movement of air and sonic energy without ever distorting or losing control.
Stunningly Powerful, New Sledge Amplifier with Fully Discrete MOSFET Output and 1,500 Watts Continuous, 5,000+ Watts Peak Power.
Conservatively rated at 1,500 watts continuous, 5,000+ watts peak power, the SB16-Ultra Sledge STA-1500D amplifier's 64 Amp 200-Volt MOSFETs are the sonic muscle behind arguably the most powerful and highest fidelity subwoofer amplifier ever developed. Discrete MOSFET output results in superior handling and tighter control of the immense amplifier power and represents a major upgrade over the integrated circuits found in nearly all other Class D subwoofers.
Effortless power must be harnessed to ensure refined behavior and pristine output at the most demanding drive levels. To achieve this, the SB16-Ultra subwoofer uses the audio industry's most advanced 50 Mhz Analog Devices Audio DSP with 56bit filtering to handle the nearly limitless power, only unleashing the perfect amount of low frequency energy at just the right time.
Innovative New Smartphone App for Subwoofer DSP and Control.
Compatible with Apple® and Android® platforms, the innovative SB16-Ultra smartphone app unleashes the full depth, force and nuance of the world's finest subwoofer. The groundbreaking SVS subwoofer app controls all DSP functions and conveniently stores custom presets. It's the easiest way ever to fine tune bass surpassing 16Hz at reference volumes from the comfort of your favorite seat.
For added convenience, 2-way feedback shows updates in real time on both the app and subwoofer interface and Bluetooth connectivity allows adjustments to be made even when the subwoofer is not in sight. Control is also available via IR remote and an intuitive front panel display.
Acoustically Inert, Rigidly Braced Cabinet
A subwoofer capable of creating such extreme levels of sonic energy requires an equally robust cabinet design. The SB16-Ultra is built with a double thick MDF front baffle and rigid internal bracing to support the massive drive unit and to ensure an acoustically inert environment. The highly reinforced internal design eliminates any chance of coloration or resonance from the cabinet, even when the deepest low frequencies are played at reference sound pressure levels.
Features
Frequency Response / Acoustic Data:
16-460 Hz +/- 3 dB
Roll-off slope specifically optimised to take maximum advantage of available room gain.
2-meter ground plane away from reflective structures (quasi-anechoic).
Subwoofer Specs:
Black Oak and Piano Gloss Black finish options
Protective non-resonant steel mesh grille
Front-firing 16" driver
Rear-mounted amplifier
Screw-in rubber feet
Robust Medium Density Fiberboard(MDF) cabinet construction
Cabinet Dimensions: 20" (H) x 19.5" (W) x 20.1" (D) (without grille)
Cabinet Dimensions (with grille): 20" (H) X 19.5" (W) X 22.9" (D)
Shipped Dimensions: 24.9" H X 25.1" W X 30.3" D
Weight (unboxed): 61 kg
Shipped Weight: 73 kg
Driver Specs:
SVS 16" Ultra-series driver
Powder-coated cast aluminum basket
Four high-grade ferrite magnets
Finite Element Analysis (FEA)-optimised motor structure
Dual shorting rings reduce gap induction and lower distortion
Extended pole piece improves heat sink and thermal management properties
8" diameter, high-power edge wound voice coil
78mm peak to peak Xmech excursion (65mm Xmax)
Upgraded Nomex spider for improved linearity and driver control at extreme drive levels
Dual 24-strand copper and Nomex composite high-temperature leads provide a pristine electrical connection from the amplifier to the voice coil
Premium glass fiber laminated dustcap and reinforced composite cone sub-structure ensure a light, ridged, and neutral radiating surface
Low-creep rubber long-throw surround for excellent durability and longevity
Amplifier Specs:
Sledge STA-1500D DSP amplifier
1,500 watts RMS continuous (5,000+ watts peak dynamic)
Efficient and cool-running Class D topology
High resolution 50Mhz Analog Devices Audio DSP with double precision 56bit filtering is most advanced subwoofer processor available for perfect audio reproduction
Active PFC (Power Factor Correction) ensures the cleanest 1500W output regardless of your home mains supply
XLR and RCA stereo input/output with ultra-wide input voltage for consumer and professional audio applications
Convenient front-mounted display with subwoofer controls and 8 digit LED display
Groundbreaking Subwoofer Control and Bass Management Smartphone App for Apple and Android Devices
IR Remote Control
Three user adjustable parametric EQs
Continuously variable volume/gain control
Continuously variable (0-180 degrees) phase control
Continuously variable (30-200 Hz) 6, 12, 18, or 24 dB/octave low pass filter frequency with disable/LFE setting
Main power rocker switch
Auto-On / On / Trigger Controls
3-12V trigger with 1/8" (3.5 mm) TRS mini-jack input
Green standby mode with > 0.5 watts consumption
Input impedance 22kohm (RCA)/ 22kohm (XLR).
RoHS compliant, lead-free construction and world-wide safety certifications
Detachable power cord
FREE SHIPPING for all orders over $100
(TVs & Furniture, are free but to Brisbane metro only)
Orders are dispatched every Tuesday & Friday.
To avoid disappointment please finalise your order before 10am on these days.

* Some bulky items (23kg+) may incur a shipping surcharge if outside the Metro East Coast. We will contact you with a quote if so.