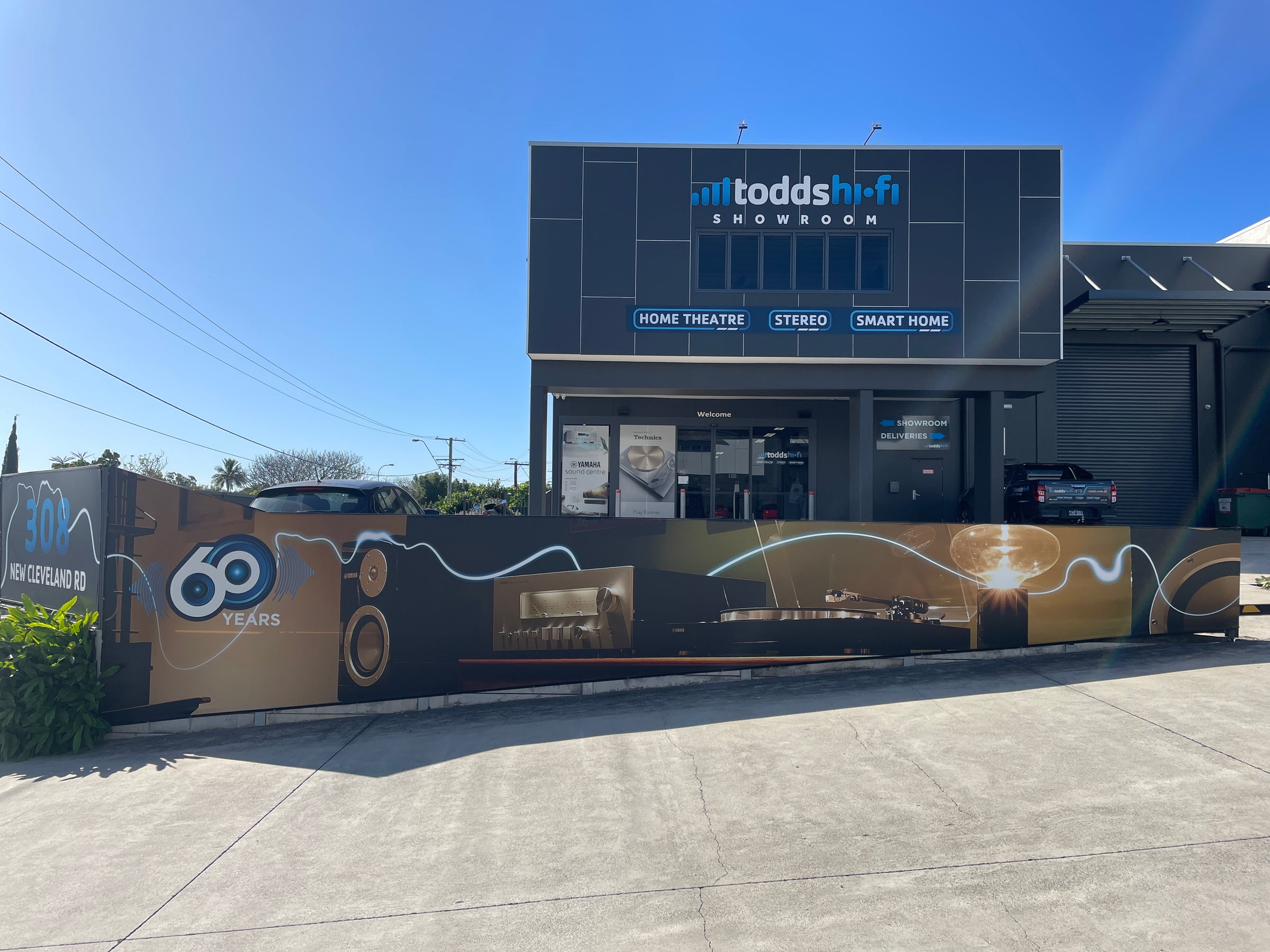 We pride ourselves on always providing genuine, free and expert HiFi advice.
We're always open for a chat, so any questions, just ask...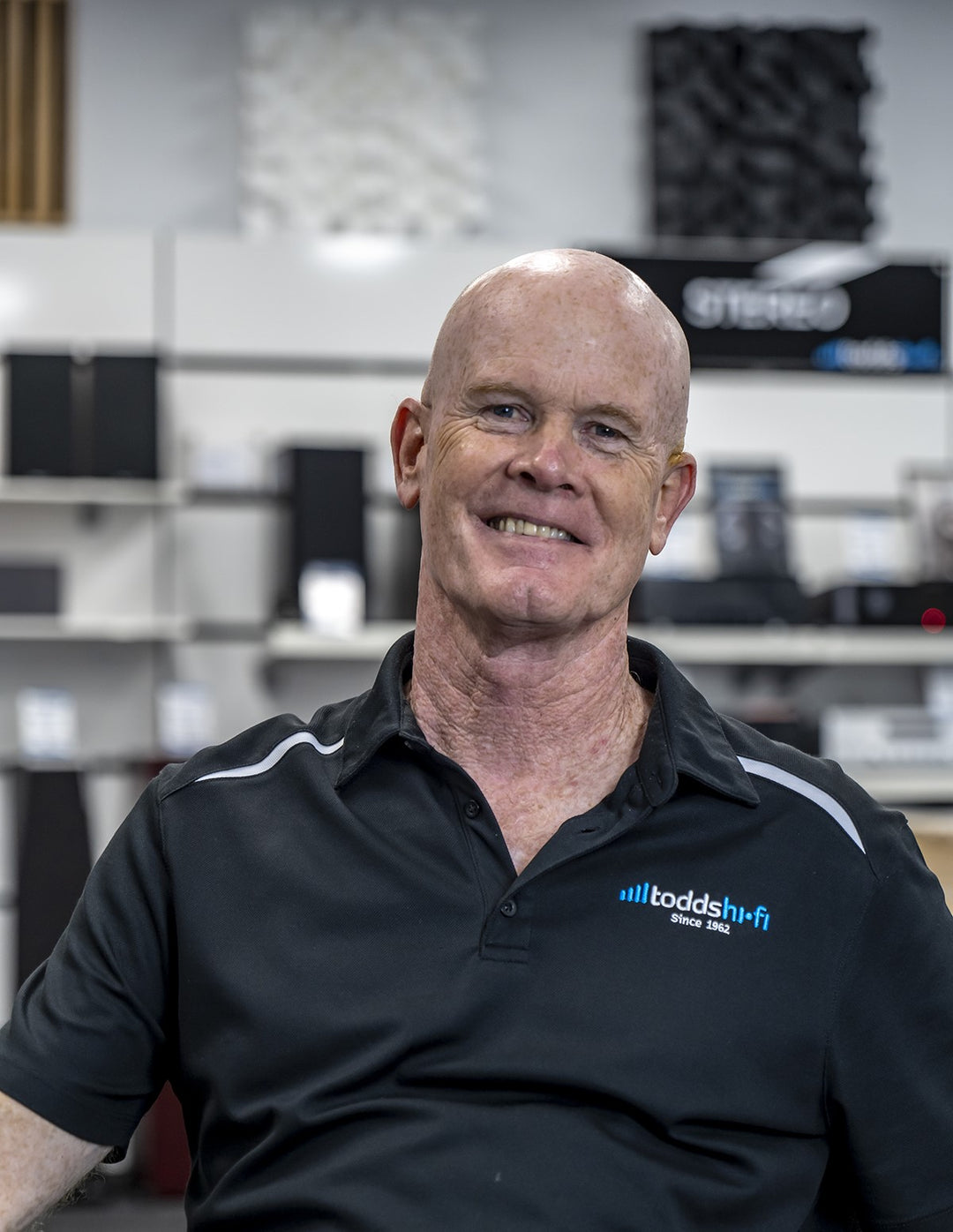 Director
Allan Todd
What HiFi gear do you own?
I have recently completed a major renovation of my apartment at Kangaroo Point. The now smart-apartment is automated using Control 4's ecosystem. Networking, home entertainment, air conditioning, blinds, curtains, lighting, multi-room audio, security, televisions and fans operate seamlessly integrate through Control 4's new OS3 operation system.

Specifically though, my main speakers are B&W Diamond Series 805 Bookshelves powered by a Yamaha Amplifier. For AVR I have an Aventage RXA1080 linked with my B&W mains, a B&W in wall centre speaker, B&W 10" sub and 4 B&W low profile in-ceiling speakers which combine for tantilising Dolby Atmos surround sound. Four zone B&W in-ceiling multi-room audio is powered by Triad amplification. While, Pakedge wifi supplied by Control 4's OS makes sure my system and residence are always connected. Two OLED TVs and one LCD ranging from 77" to 43" are also fully integrated into the smart apartment and sound systems, which allows me or my visiting family to access any media we want from any room with unparalleled simplicity and experience.
Professional background?
I've always been passionate about sound & vision. I've grown up living and breathing hi fi, home entertainment solutions and quality sound gear. Todds Hi Fi began with my father, Cameron Todd who began manufacturing speakers in the 60s. I have been privileged to witness the introduction of cassettes, surround sound, CD, DVD, widescreen TV, plasma, bluetooth, wireless, atmos, OLED and much more. I continue to push towards the future and feel the time is right for smart home automation to become the next significant technological phase in this industry.
Taste in music?
I love most styles of music, and I like it loud! Some of my favourite artists come from the classic music era that was the 70s and 80s – the originality and talent that emerged during that period is very hard to beat and remains incredibly popular to this day.

Something people wouldn't know about you?
I'm a 5th black belt in Karate and studied it for many years. I represented Australia at the World Championships as a fighter and on retiring worked to become an International Referee and former member of the World Referee Council. I have the team always call me Sensei. I'm joking... about the Sensei part.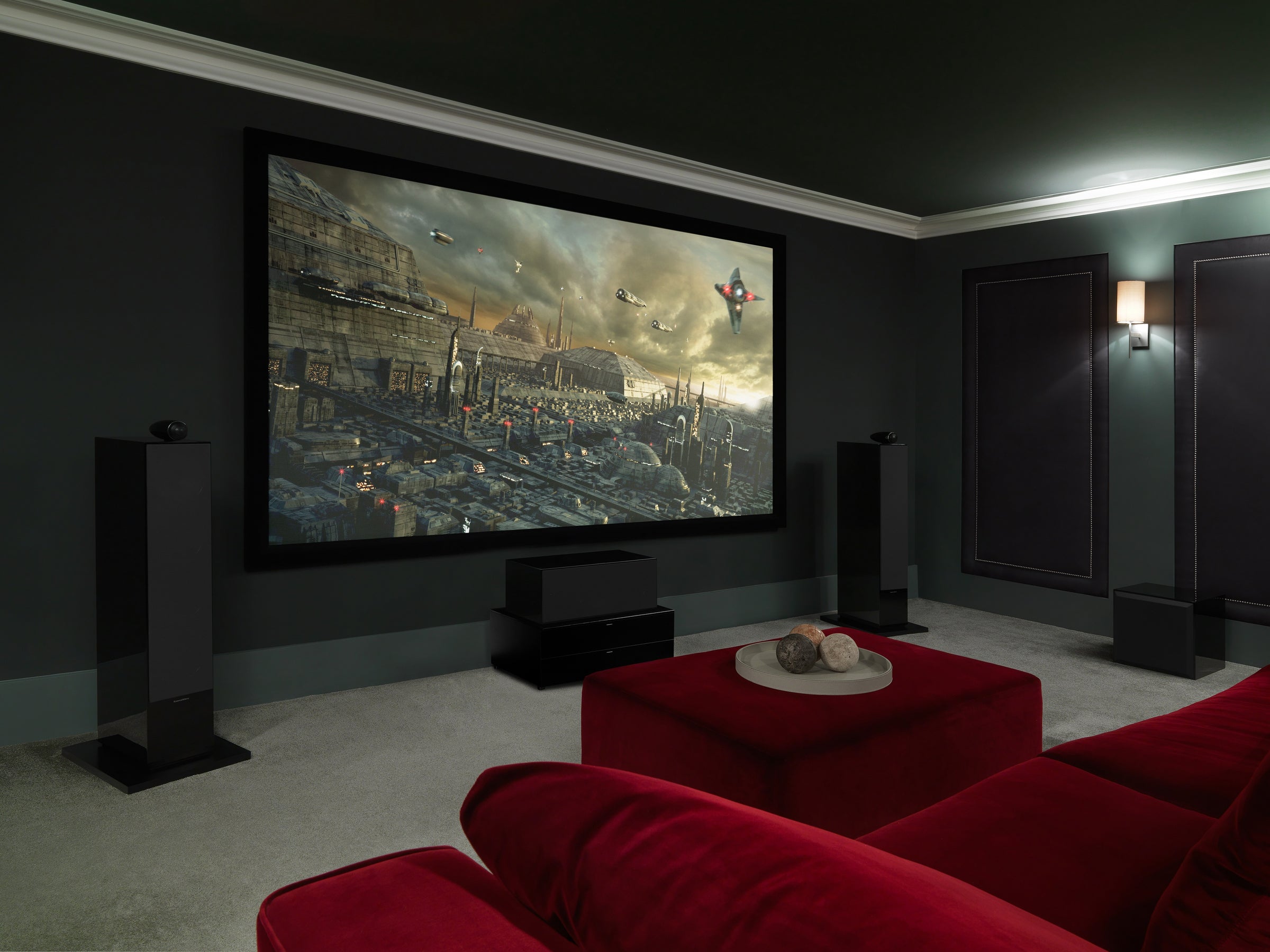 We specialise in custom home theatre, multi-room audio, serious wattage and smart home automation.
General Manager & Custom Design Lead
Bradd Kelly
What HiFi gear do you own?
Media Space / Stereo: 55" LG OLED, Bluesound Powernode, B&W 600 series Bookshelves and subwoofer, Pro-ject Debut Pro Turntable with Ortofon Quintet Blue, Panasonic UB820 4K Blu-ray player, 4K Apple TV, Rotel CD14 CD player

Outdoor Cinema: Benq GS2 Projector, Bluesound Pulse Soundbar, PSB Subwoofer, Elite 110" Yardmaster Screen, Google Chromecast, Marshall Middleton (for getting really portable)

Technical AV background?
Bachelor of Audio Engineering. Studied at JMC Academy. I've been with Todds for over 8 years. Talk to Bradd about Home Theatre Design, Acoustics, Speakers, Home Automation, Stereo Systems.
Taste in music?
Mostly prog metal, Tool, Karnivool, Periphery, etc but also a plethora of Australian bands, AC/DC, Powderfinger, Dead Letter Circus, Butterfly effect, John Butler Trio. I love Hans Zimmer soundtracks as I am big Christopher Nolan movie fan.
Something people wouldn't know about you?
I won a boat one time, thanks to beer.
Sales Manager
Julio Sampaio
What HiFi gear do you own?
Currently I have a basic Sony 7.2ch speaker system, Samsung TV and a short-throw projector onto a drop-down screen but am about to get myself a new AVENTAGE AVR and Montior Audio surround sound system!
For music I have the JBL HDI1600 speakers paired with a Yamaha AS2200 stereo amp.
Technical AV background?
My experience comes from a more practical history, with 8 years working for the now extinct Dick Smith, and a generous sprinkling of hands-on work in concert/convention AV setup and production.  
Taste in music?
I'll honestly listen to anything with a beat and some talent behind it, but my real passion is in rock/metal with a tendency towards progressive styles.

Something people wouldn't know about you?
I'm an absolute nerd when it comes to the lore and history of Magic: The Gathering.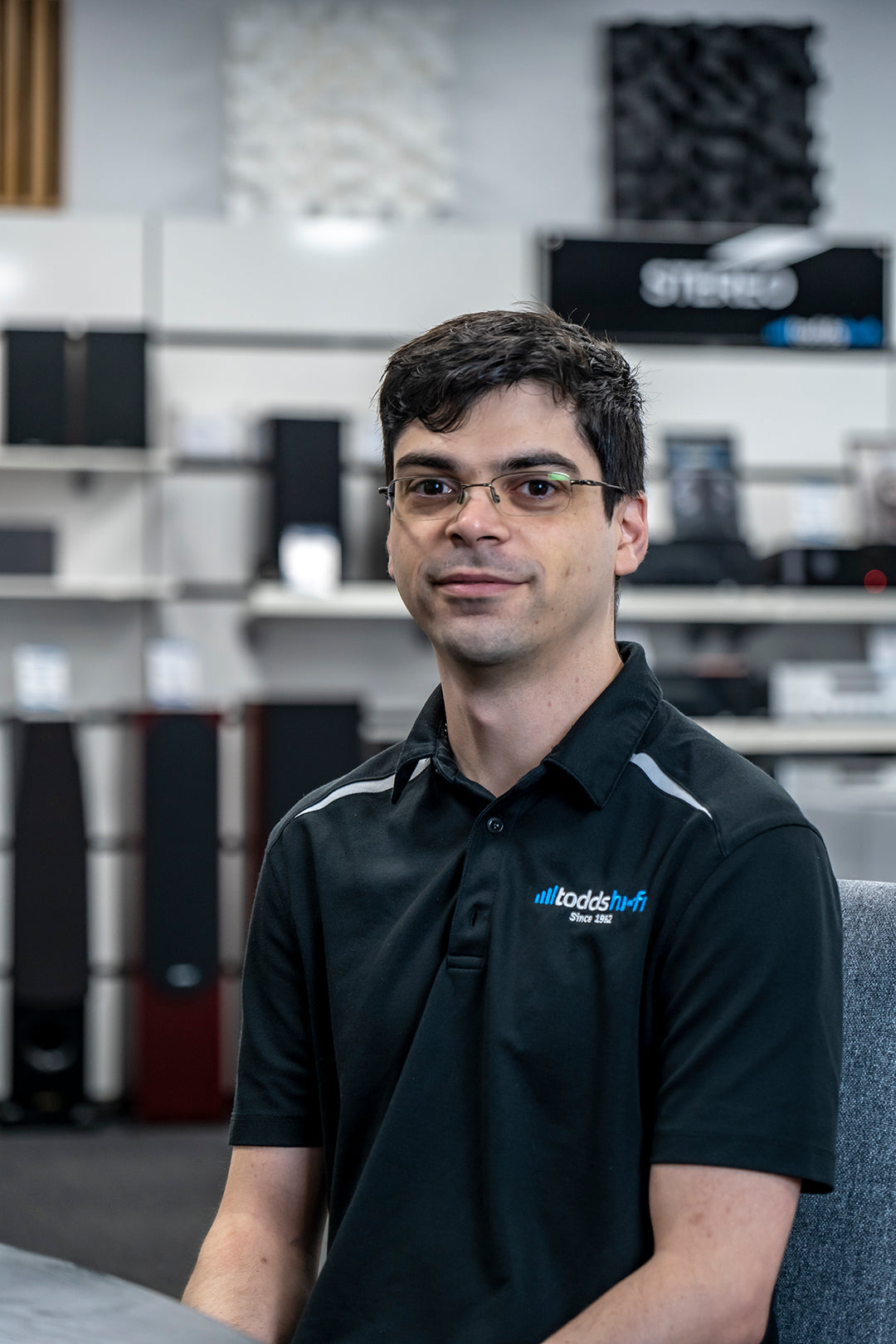 Sales Consultant
Jamal Irlam
What HiFi gear do you own?The Beyerdynamic BT 1770's are the closest thing to HiFi gear that I own, would love to get myself either some Monitor Audio or B&W bookshelf speakers in the future
Taste in music?
Mostly anything as long as it has solid hooks, from Ariana Grande to Bloodbath. Recently the band Sleep Token has been on repeat.
Something people wouldn't know about you?
I currently play guitar in three different bands, one of them I also do lead vocals
Sales Consultant
Huw Walmsley-Evans
What HiFi gear do you own?
I've got a couple of two-channel setups at home.
In the main system I have a vintage Technics SL 1200 Mk3D turntable paired with a Project RS Phono Box preamplifier for vinyl listening. For CDs I have an Audiolab 6000 CDT transport feeding a PS Audio Nu Wave digital-to-analogue converter. I also have a Bluesound Node 2i connected to the DAC for streaming from Tidal. The phono-stage and DAC are connected to an Exposure 2510 integrated amplifier, which drives a pair of Monitor Audio Silver 100 50th Anniversary Edition bookshelf speakers.
In the second system I've got an Encel Harald bluetooth receiver plugged into a Boyurange A10 valve amplifier, which outputs a mighty six watts-per-channel into a pair of vintage Orpheus Dolomite speakers from the mid-80s.   
Technical AV background
My professional background is in media education and arts criticism, and I have a passionate interest in hifi. I love working with equipment that communicates the intention of film and music artists to the audience. The right equipment means the difference between just hearing music or seeing a movie, and being moved by a work of art. I enjoy helping customers to engage more deeply with the art they love.
Taste in music?
I'd like to say that my taste in music is fairly eclectic, but I was once accused of having "4KQ" (AM classic rock) taste by a much cooler friend. So there's a good chance that you'll hear some of the old staples when we're testing a system in the store, like Steely Dan, Dire Straits, or the Eagles. But I also like jazz, folk, electronica, and pop. Lately I've been listening to a lot of Brian Eno and Joni Mitchell.
Something people wouldn't know about you?
I once had a luxurious and enviable head of hair.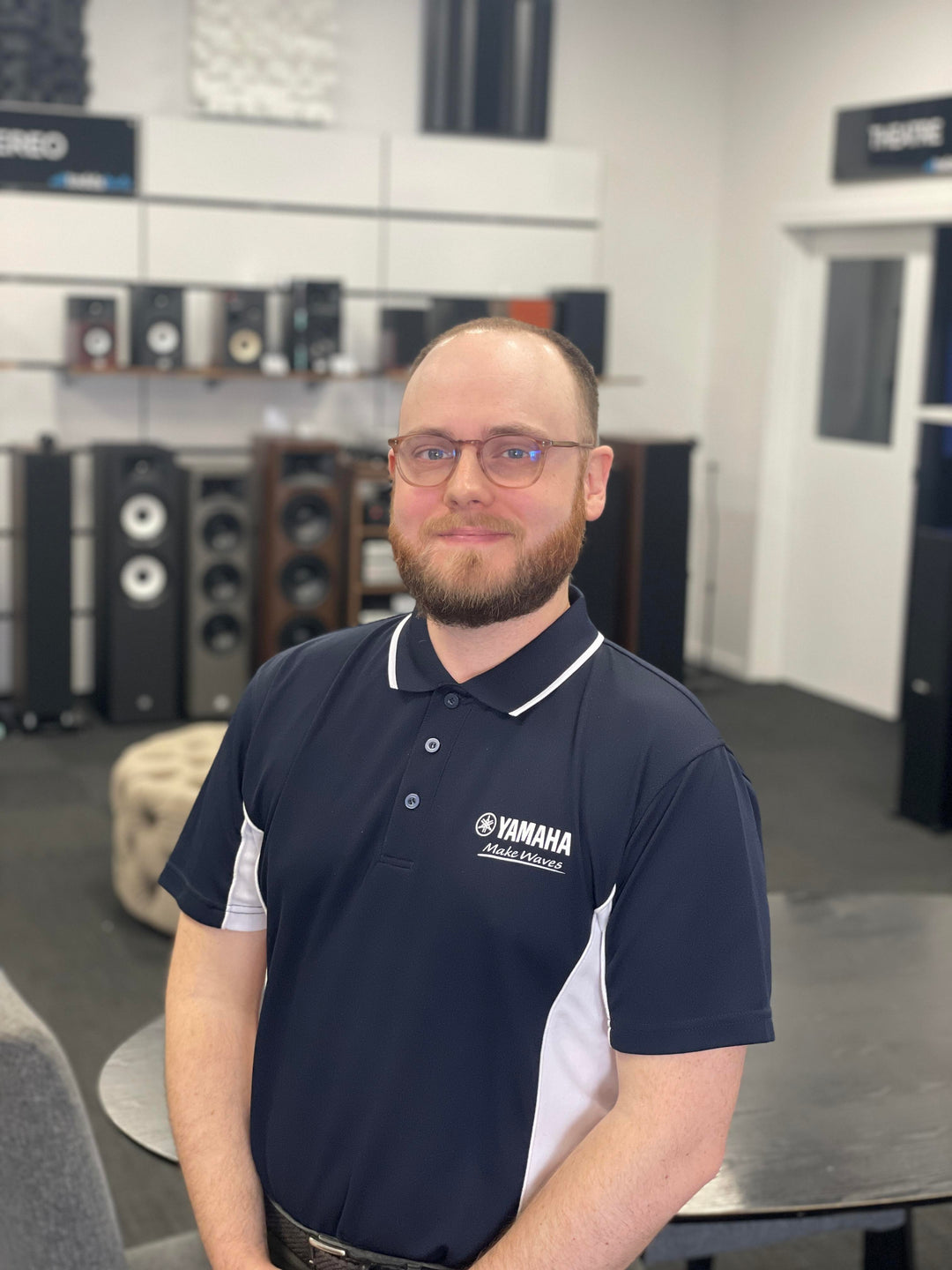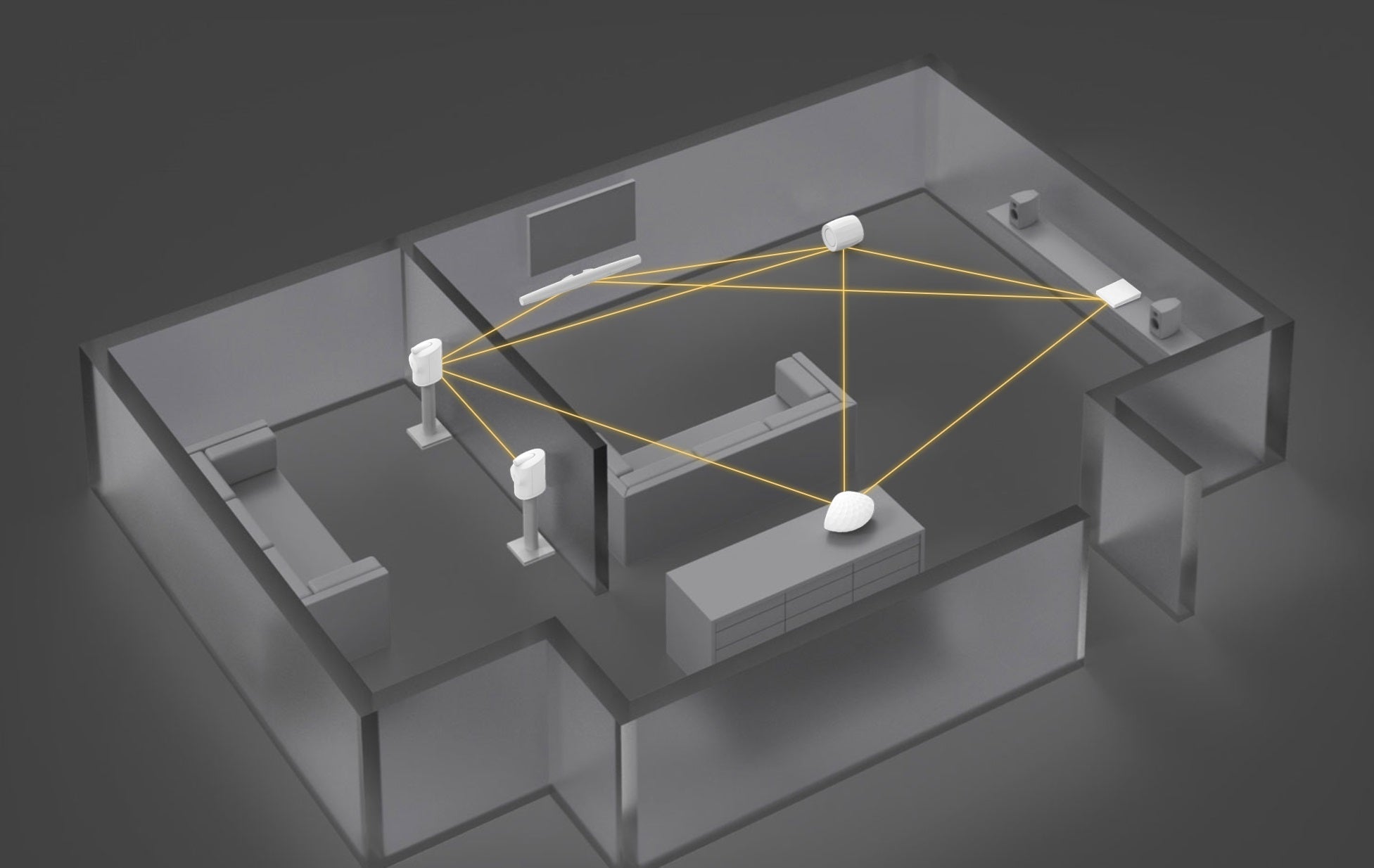 We specialise in an array of AV technical disciplines from cabling, calibration and in-wall speaker installation to smart home programming.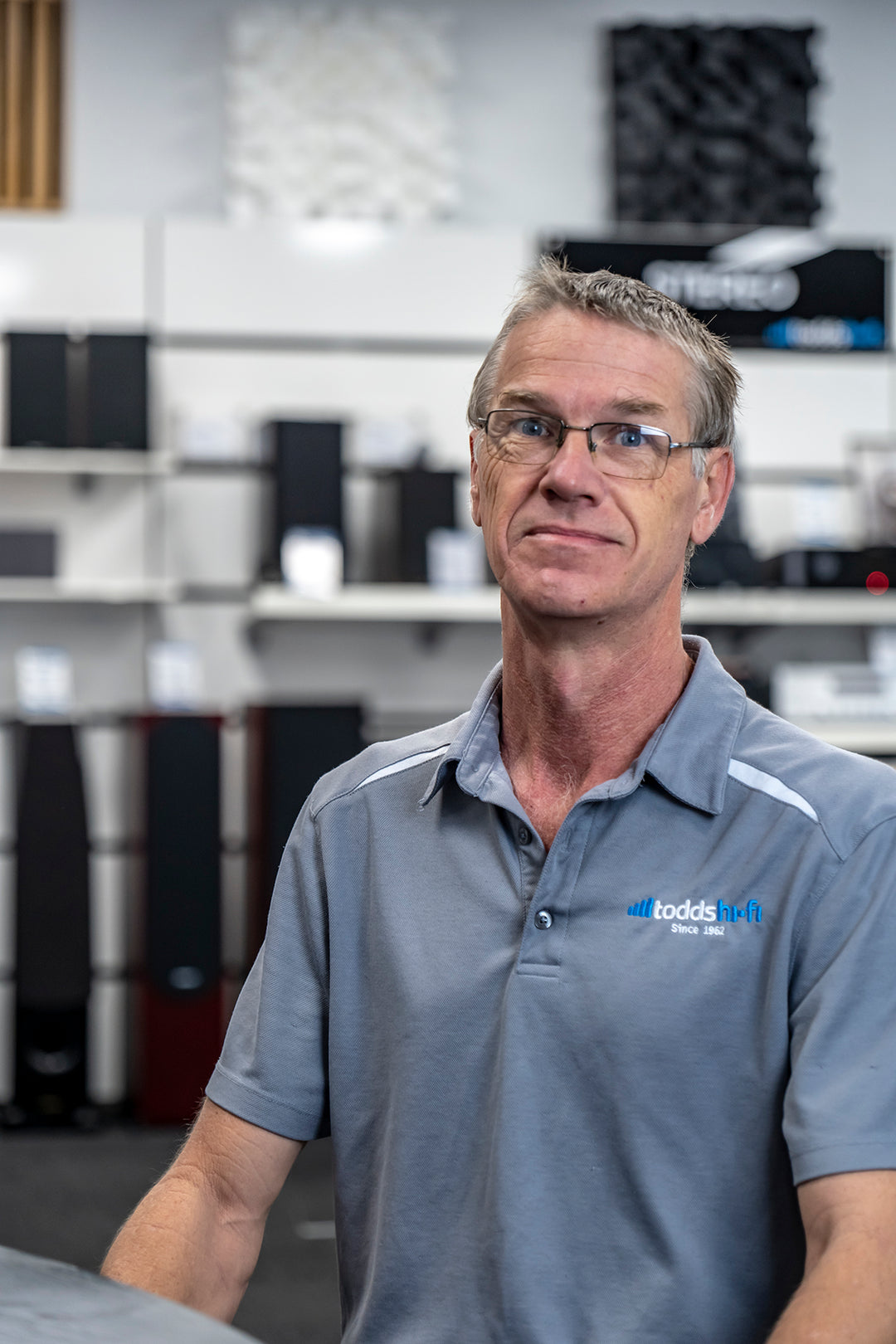 Lead Installer
David Airs
What HiFi gear do you own?
I own mostly Yamaha. Great balance between quality and reliability.

Technical AV background?
I've always been a hard worker and love working with my hands, building, tinkering and putting things together. I started out in retail but moved into the installation side and have been doing this for over 20 years now, and with Todds since 2016. I've worked in home theatre, electronics and audio installation for all types of premises including residential homes and apartments, commercial properties and retail premises. I'm now a Control4 Certified Integrator and love the challenge of programming technical home solutions.
Taste in music?
I like all types of music but I'm definitely more a movie person. I love superhero and action movies, adventure movies, fantasy, sci fi and horror. My favourites are the classic superheroes, especially Batman. I also love a bit of Marvel and of course, Star Wars.

Something people wouldn't know about you?
I love collectibles. I own heaps of collectible figures, statues, lights, even Monopoly boards. I'd probably have at least 300 all displayed in multiple rooms around the house. My girlfriend actually likes it these days – her favourite is Baby Groot from Guardians of the Galaxy.
Installer/All Rounder
Richard Bakvis
What HiFi gear do you own?
Home Theatre: Dolby ATMOS Home Theatre with SVS Speakers, Yamaha AV Receiver, Panasonic 4K TV
Stereo System: Pro-Ject Debut Carbon, Auditone Speakers

Technical AV background?
Bachelor of Audio Engineering, Conservatorium of Music. Studied Music at JMC Academy. Control4 Certified Integrator. I've been with Todds for over 3 years. Talk to Richie about Home Theatre Design, Acoustics, Speakers, Home Automation, Stereo Systems.
Taste in music?
Rock and/or Roll

Something people wouldn't know about you?
I can shatter glass with my power metal scream!
Some of our best deals right now... View all