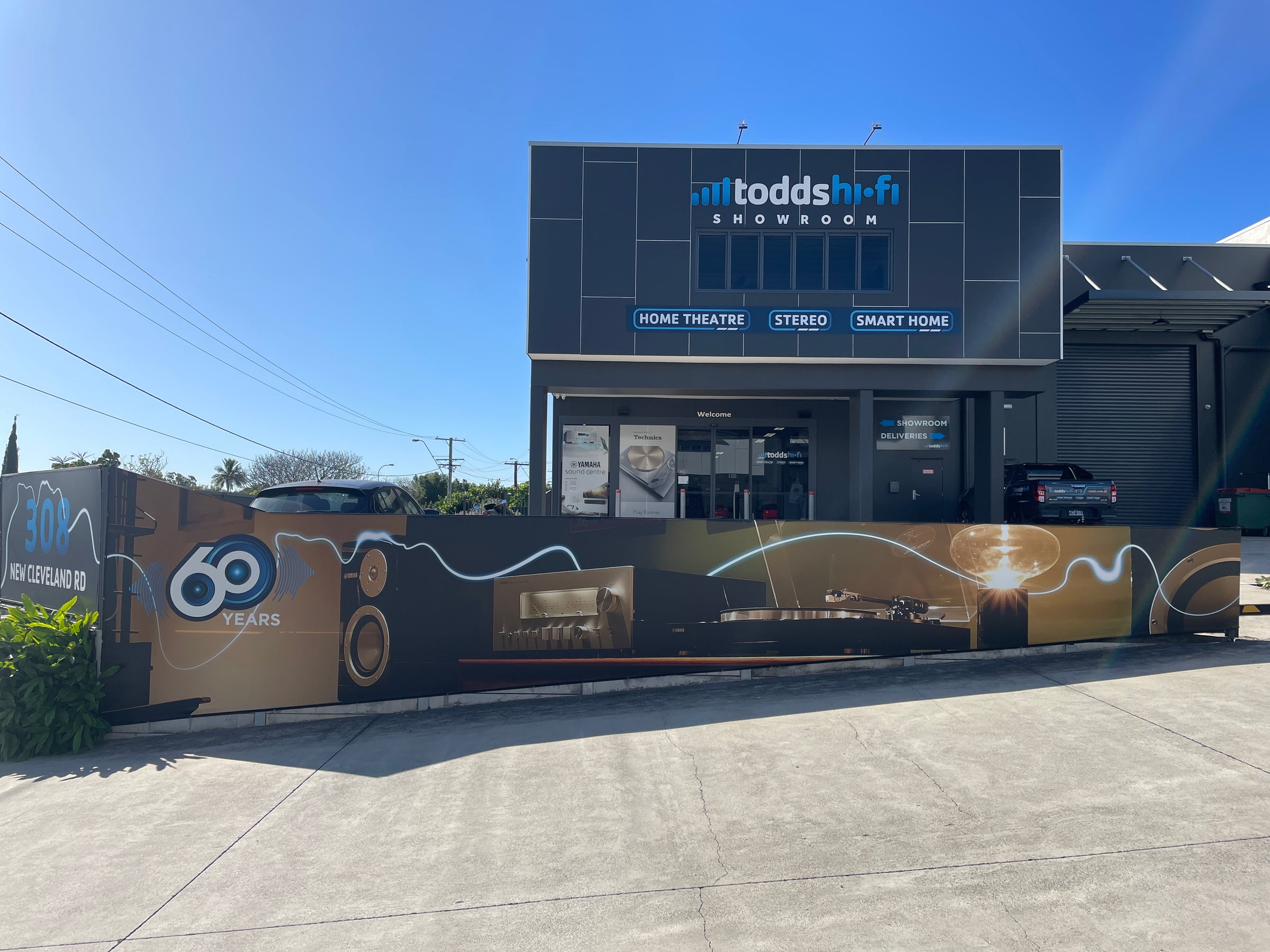 Chat to us if you need clarification.
Returns
Firstly, we want to be upfront and clear that our priority is to provide complete customer satisfaction. We pride our business on genuine customer service and will always do whatever possible to provide that. We also love HiFi equipment more than most and always take full care of all the products we sell.
However, in the unlikely event that you are not satisfied with your purchase, please follow these steps:
Email us at payments@todds.com.au with the following details:

Your order number and purchase date;

A full description of the fault/issue;

The date, if relevant, when the fault became apparent;

When and how you discovered the fault;

How the fault affected your use of the goods;

That you would like to return the goods;

If you want a refund or replacement.



We will then make an assessment and reply to you with the details and a returns note if applicable.


The goods must then be returned to us:


In original packaging as far as possible in their original condition;

Securely wrapped;

With our returns note/delivery slip if applicable.



The cost of return freight will be charged to the buyer only under the following circumstances:

If the buyer is returning goods due to change of mind or any other reason not pertaining to the product being faulty;

If no fault is found in testing, when the buyer has claimed the product is faulty.



We will notify the buyer of all freight costs before charging the buyer.



Todds HiFi may request a restocking fee to be paid by the customer on return of goods. This is decided on a case-by-case basis and could be requested if the product was returned due to:

Change of mind;

Claimed faulty product, but no fault found when testing;

Opened and/or used goods.
Cancellations / Change of Mind
You may cancel your order at any time before we have dispatched your goods.
If you cancel your order prior to dispatch, we will refund to you the total price of the order including shipping costs, within 5 business days of cancellation. Refunds will be processed using the same payment method as your original order, unless otherwise agreed.
If you change your mind after we have dispatched the goods, the refund amount will be for the price of the goods only. In this case, you must return them to us within 7 days of receipt.
To be eligible for a full refund of the price of the goods, the goods must be returned in the same condition in which you received them. We cannot issue a full refund if the goods have been opened, used, or damaged.
You are responsible for the cost of returning the goods unless otherwise stated.
Refunds for returned goods will be processed within 5 business days of receipt and assessment.
Please note, this does not affect your rights in the event that the goods are faulty.
Open Box / Display Products
Sometimes we sell our opened products or products we've had up for display in our Showroom.
If you do purchase any of these products on our Website, we may contact you via email with photos of the product/s and their condition prior the shipping them to you.
Please reply to that email if you change your mind prior to dispatch, based on the photos. If not, we assume you're happy to go ahead with the purchase.
Some of our best deals right now... View all