The only way to truly understand hifi...

---
Our amazing showroom is fully equiped with the majority of our product range ready to demo. From our gold class home theatre to our premium sound lounge we've got everything set up, so you can experience the qlality first hand while our experts walk you through your options.
---
This video tour is the second best way to experience our amzing showroom.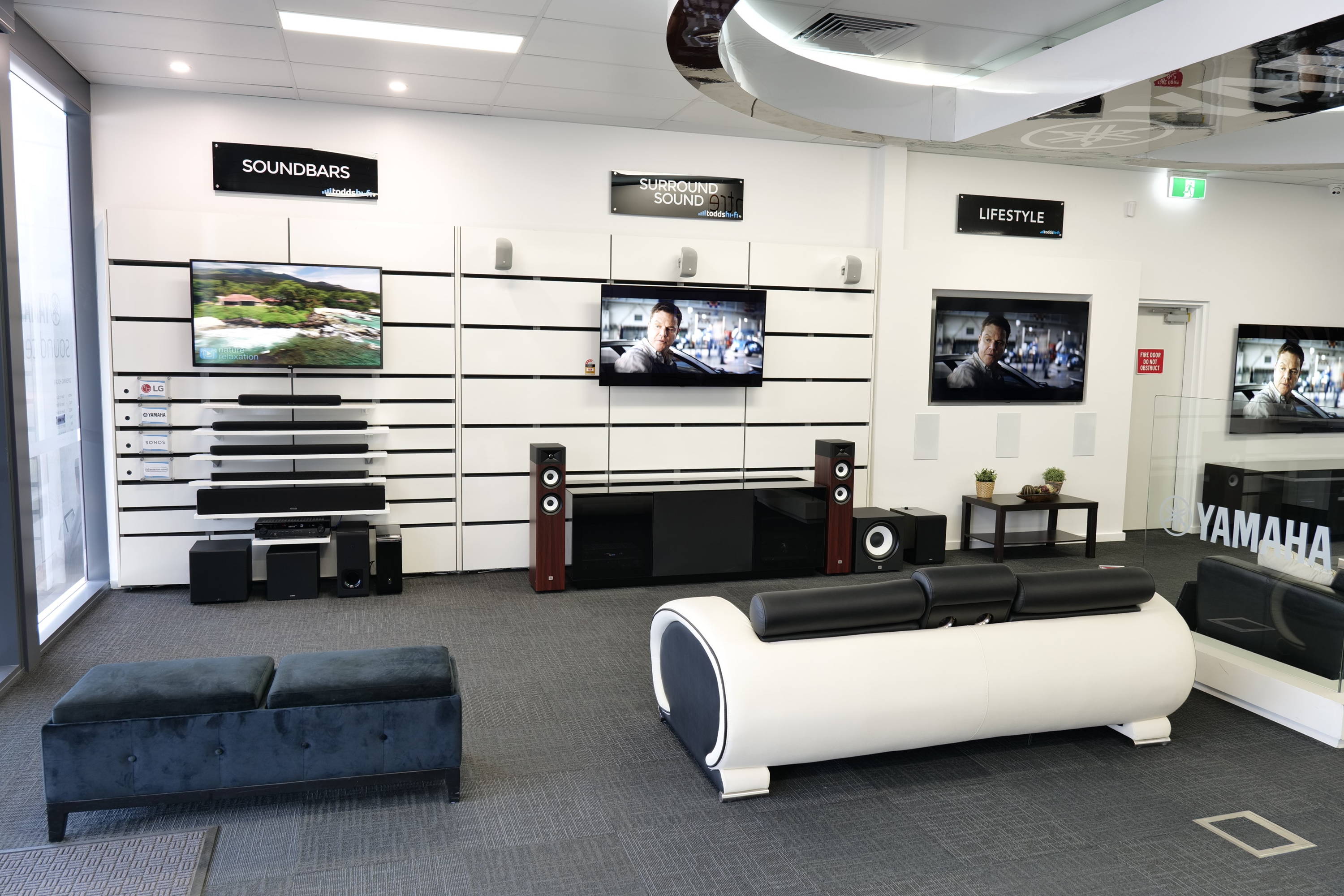 ---
An experience based walkthrough of what you'll need to enter the hifi home entertainment world. Left to right, we have soundbars, classic surround sound, mini media room to the minimalist hidden 3.1ch + TV system.
Surround sound home entertainment.

---
Our terrific Sound Lounge with more than six surround sound setups available for demo. In here you'll find a range of systems at varying price points, Brands, shapes & sizes. Yamaha, PSB, Bowers & Wilkins & Richter Speakers & Subwoofers all available to listen to. We also have our larger size Televisions OLED & LCD LED to view.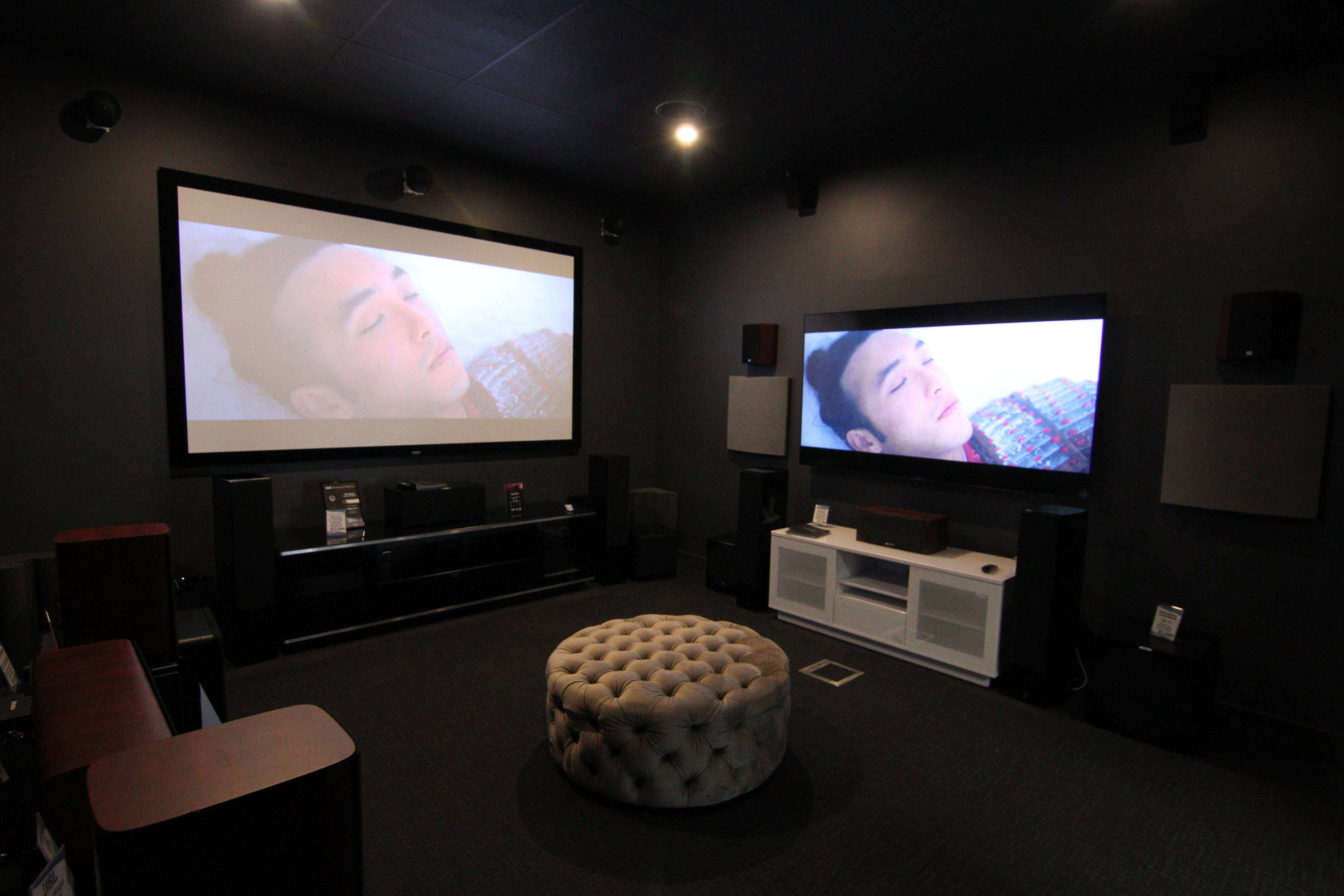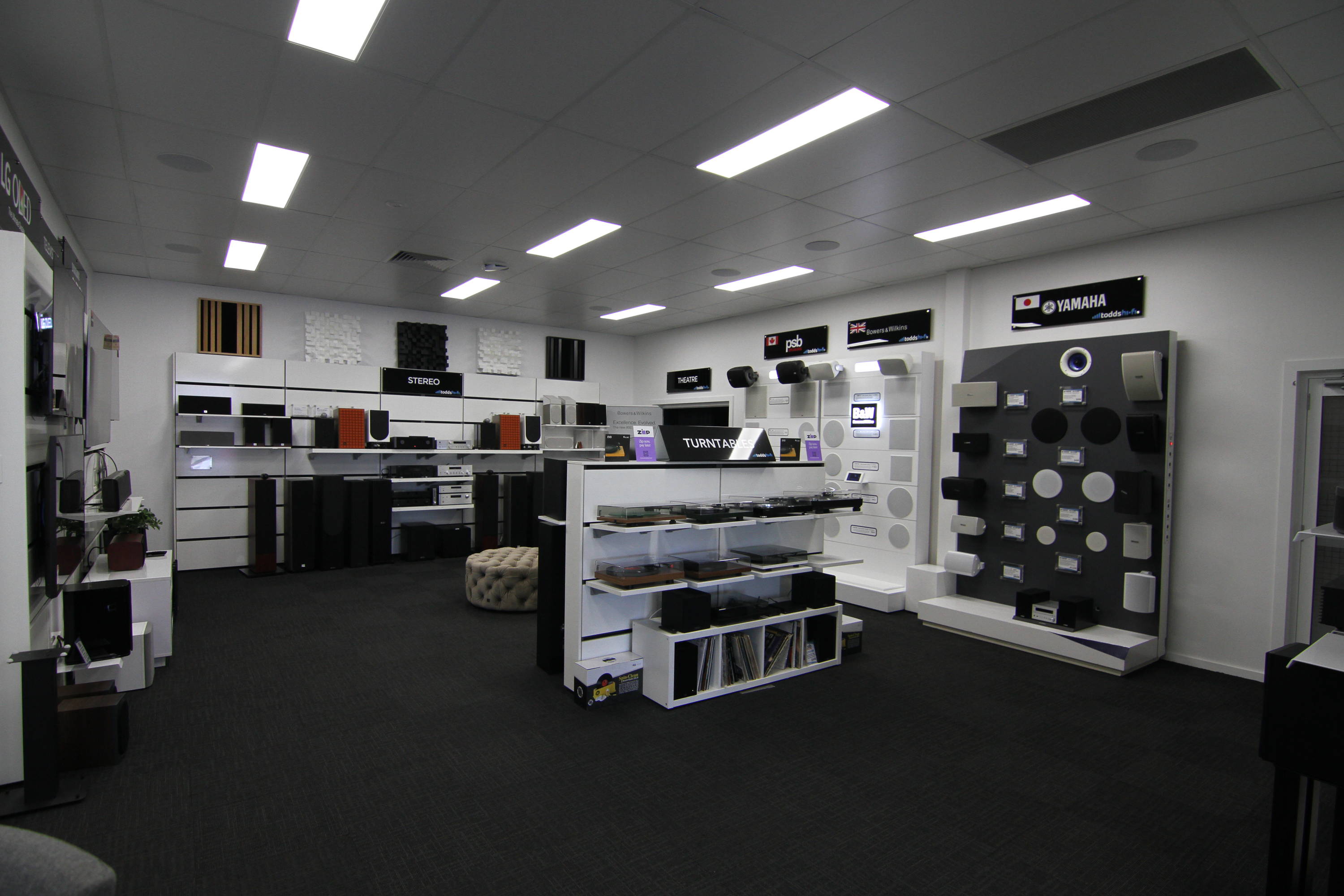 ---
Here we've got most of our speakers (typical, hidden, outdoor & wireless) on display ready for a listen. Plus we can walk you through amplification and source (turntables, CD players & streaming).
---
If you're after a home cinema without the clutter, our 11.2 channel Dolby ATMOS/DTS:X enabled theatre is a prime example of what can be achieved in a residential home. We have a 150 inch 21:9 wide cinema screen in full view underneath a starry sky. This room has to be seen to be believed. Our Epson 4K Projector controlled by Control4 Universal automation control system enables the equipment to be hidden in a different room. Ask us how we can make this happen in your home!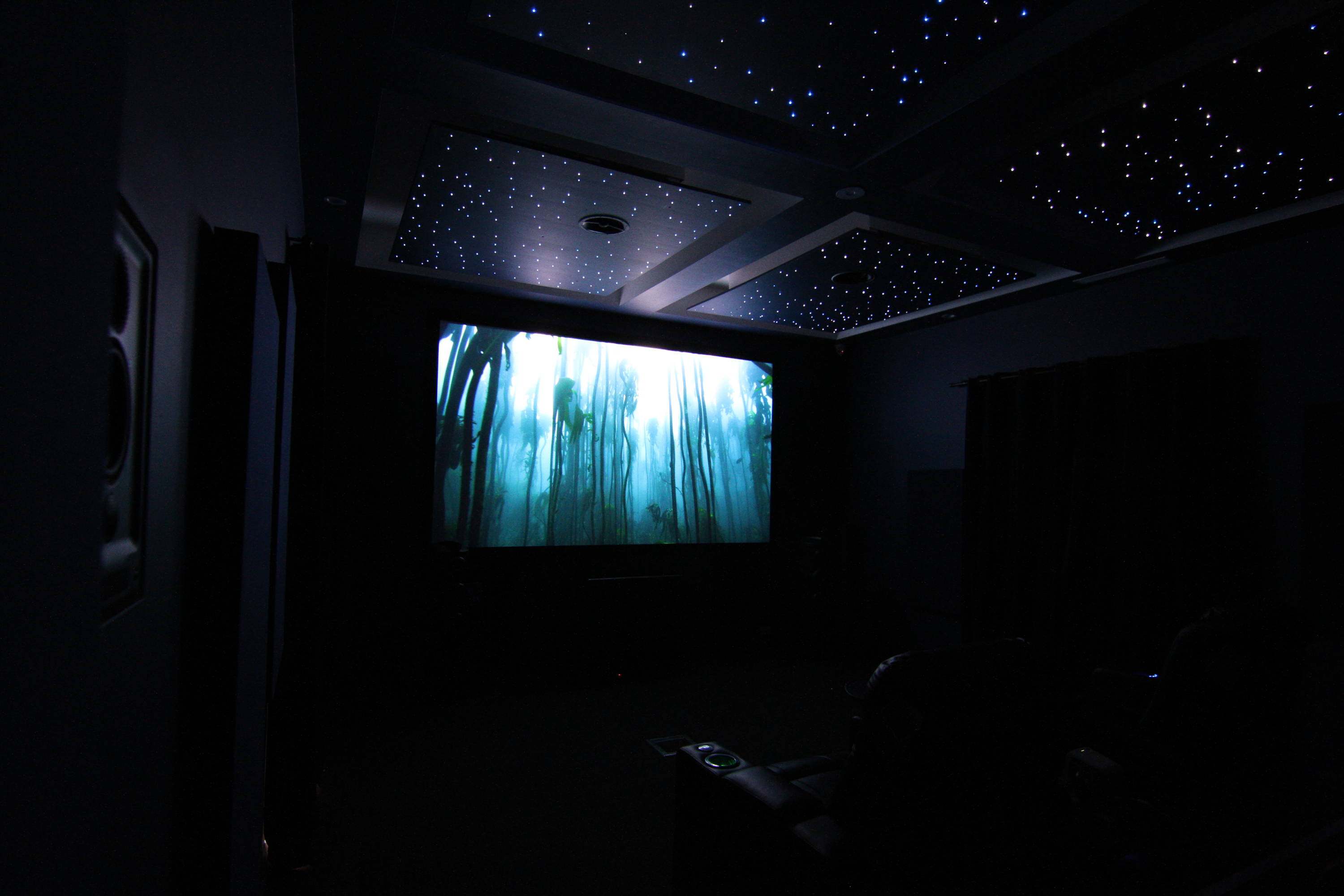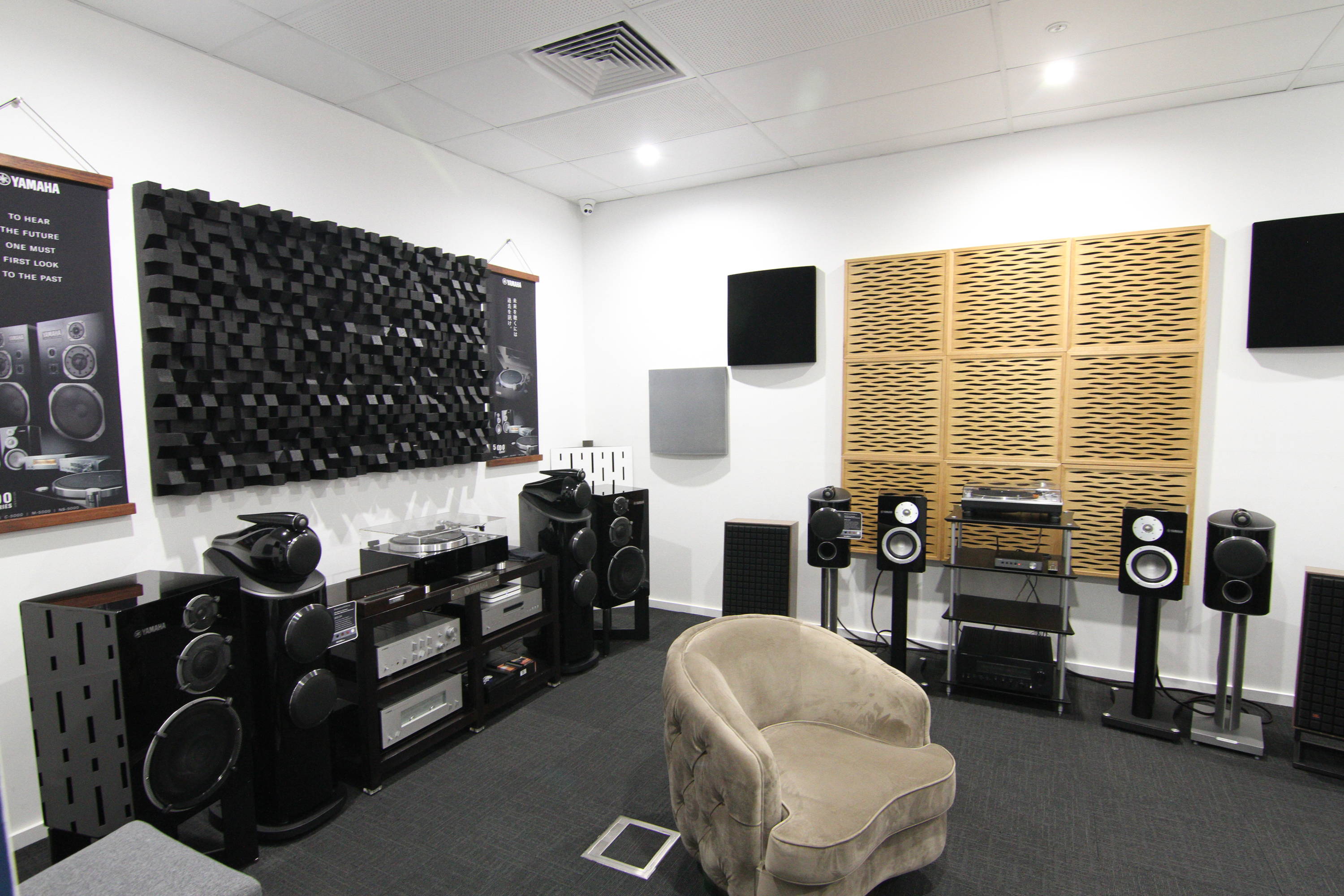 Where we listen to music on the best home stereo systems available.

---
If you're serious about premium home stereo and want to listen to all the options before upgrading, or you're just curious, come in and experience your favourite tracks in our purpose built room. The best amplification paired with the best speakers and everything in between. Feast your ears!
Some more shots from the showroom...