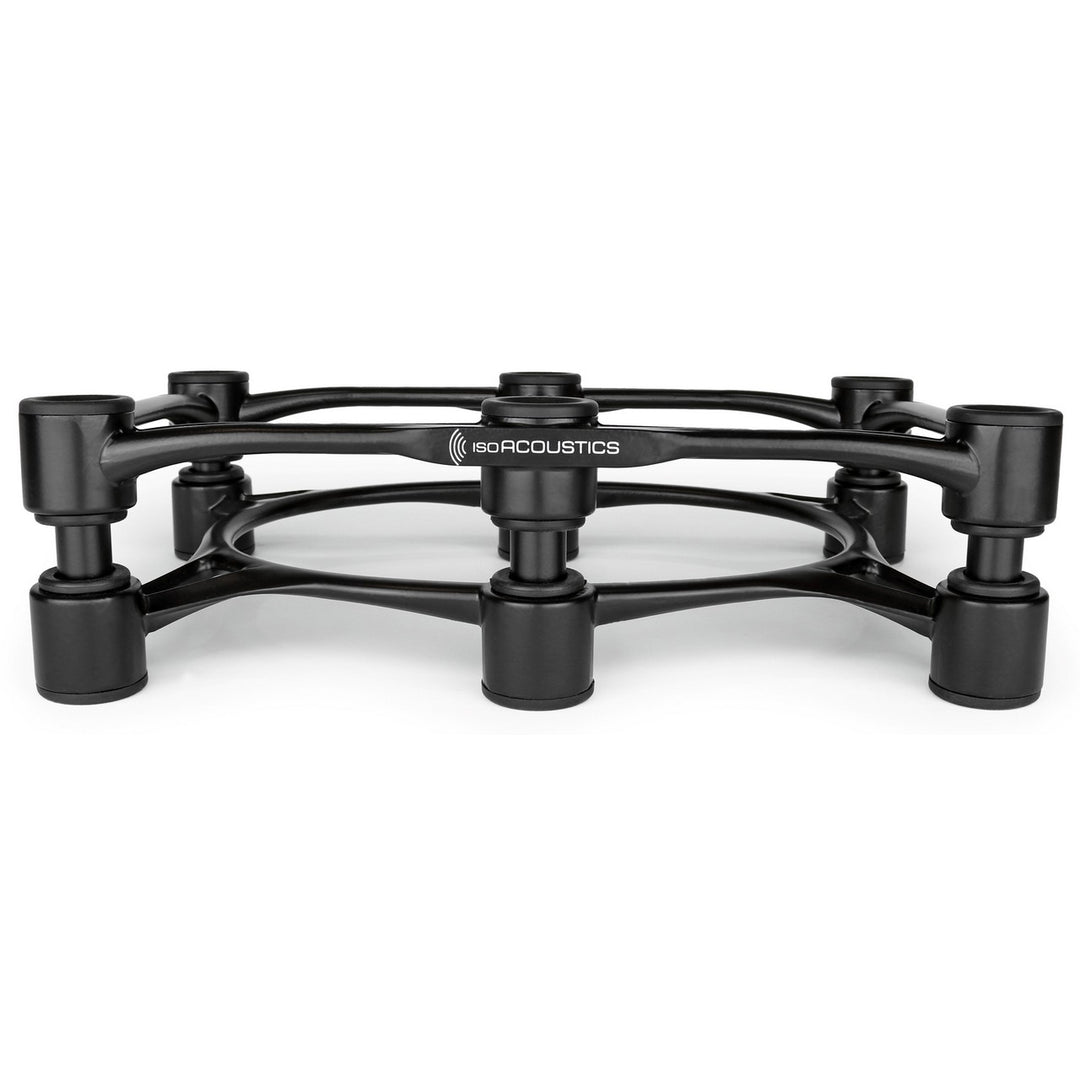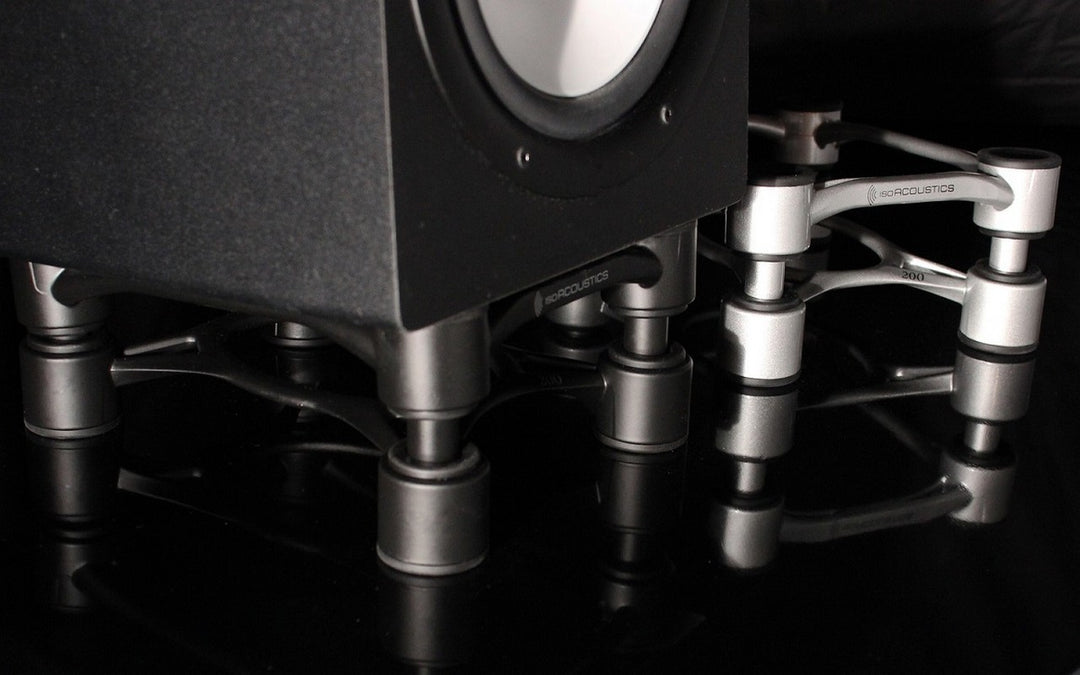 IsoAcoustics Aperta Series Bookshelf Speaker Isolation Stands
Regular price
Sale price
$349.50
/
Tax included.
---
In stock, ready to ship

Inventory on the way
IsoAcoustics Aperta Series Speaker Isolation Stands
Aperta, the stylish and sleek new line of sculpted aluminum acoustic isolation stands designed for medium-sized professional studio monitors and speakers. Aperta, the Italian word for "open," describes the stands' stylized design that creates open space and compliments its surroundings, as well as the spatial openness in sound and the crystal clarity in music that they deliver. The artistically designed Aperta stands raise the bar to set a new standard for remarkable acoustic isolation and performance. As with all IsoAcoustics award-winning isolation stands, Aperta provides an aesthetically pleasing and cost-effective means to markedly enhance the sound clarity and transparency of medium sized speakers, using the patented "floating design" that this company has become famous for.
A Premier Audio Experience
A premier audio experience depends not only on the quality of your speakers, but also on the way they are set up. Ever take home a set of speakers that sounded spectacular in the showroom only to find something missing? IsoAcoustics stands use the science of acoustics to help you get the richest, most high fidelity aural experience out of your home audio system investment.
Passionate about luxurious sound, Dave Morrison, the owner of IsoAcoustics, knew he could reach the ultimate sound experience in the home. Applying his expertise in radio and television studios at the Canadian Broadcasting Corporation for close to 20 years, including the largest multi-media center in Toronto: over 1.72 million square feet with recording studios including everything from drama, music and chamber ensembles to special effects, radio and television shows. He transferred his experience and passion into the home environment.
Acoustic Science
Acoustics is a science. Sound needs to be free, unencumbered by surrounding surfaces and its own physical placement that muffle and distort the music. The solution to the problem of getting the pinnacle of sound from your speakers is to develop an isolation that recognizes and responds to the individual energy of your speakers. More primitive technology exists to improve the sound but doesn't maximize it. There are many solutions available to improve sound quality but IsoAcoustics maximizes sound to its ultimate level.
At IsoAcoustics we're trailblazing the way to awe-inspiring in-home sound through research and technology. Don't take our word for it, our award-winning isolation stands have impressed even the toughest customers.
Patented Technologies 
The patented IsoAcoustics isolation stand Aperta, which means 'open' in Italian, allows for the full three-dimensional soundstage in your music. Speakers float, eliminating reflections from being conducted back into the structure that create bass smear and resulting in a lack of clarity and openness. You will hear the difference immediately.
Sculpted from aluminum frames, the Aperta creates a parallelogram structure with isolators in the top and bottom sections to provide a high level of separation of sound. To adjust performance and response of the stands, they are tuned by managing the shape, thickness and durometer of the isolators. You can immediately hear the results. Moreover, the Aperta has a built-in tilt adjustment that can be dialed-in 6.5 degrees upward and downwards to optimize your speaker placement and focus.
More than just a part of your home audio system, the Aperta also synchronizes with your equipment and furniture for a sleek package. In other words, it's a sculptural design made to complement your speakers. Available in two colors: aluminum and black.
FREE SHIPPING for all orders over $100
(TVs & Furniture, are free but to Brisbane metro only)
Orders are dispatched every Tuesday & Friday.
To avoid disappointment please finalise your order before 10am on these days.

* Some bulky items (23kg+) may incur a shipping surcharge if outside the Metro East Coast. We will contact you with a quote if so.