Feast Your Eyes - Part 2 of 2
Let's talk about going BIG!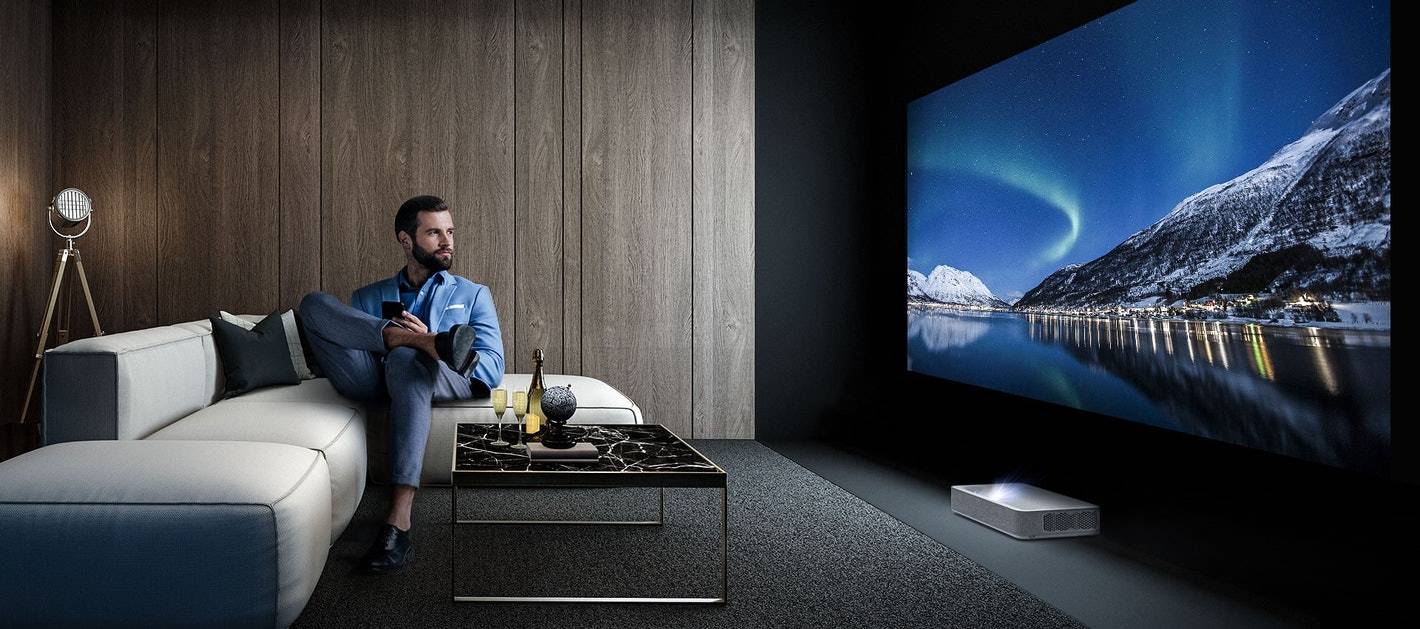 In Part 1 of this series we discussed the differences in TV technology. Specifically focusing on OLED vs QLED.
Part 2 we go bigger and break down why we still think projection is still the best big screen solution compared to TVs.
There's a lot of conflict in the industry recently with the price of large screen TVs coming down, while projector quality is going up.
Large screen tech puts you right in the action, whether it's film, sports or gaming. We're talking gold class cinema from the comfort of your own home, whenever you want! With the recent increase in time spent at home, there's been a similar increase in people adding dedicated media rooms/cinemas to their homes.
However, people are typically confused as to whether a projector or TV is the best option when they want a larger than normal screen.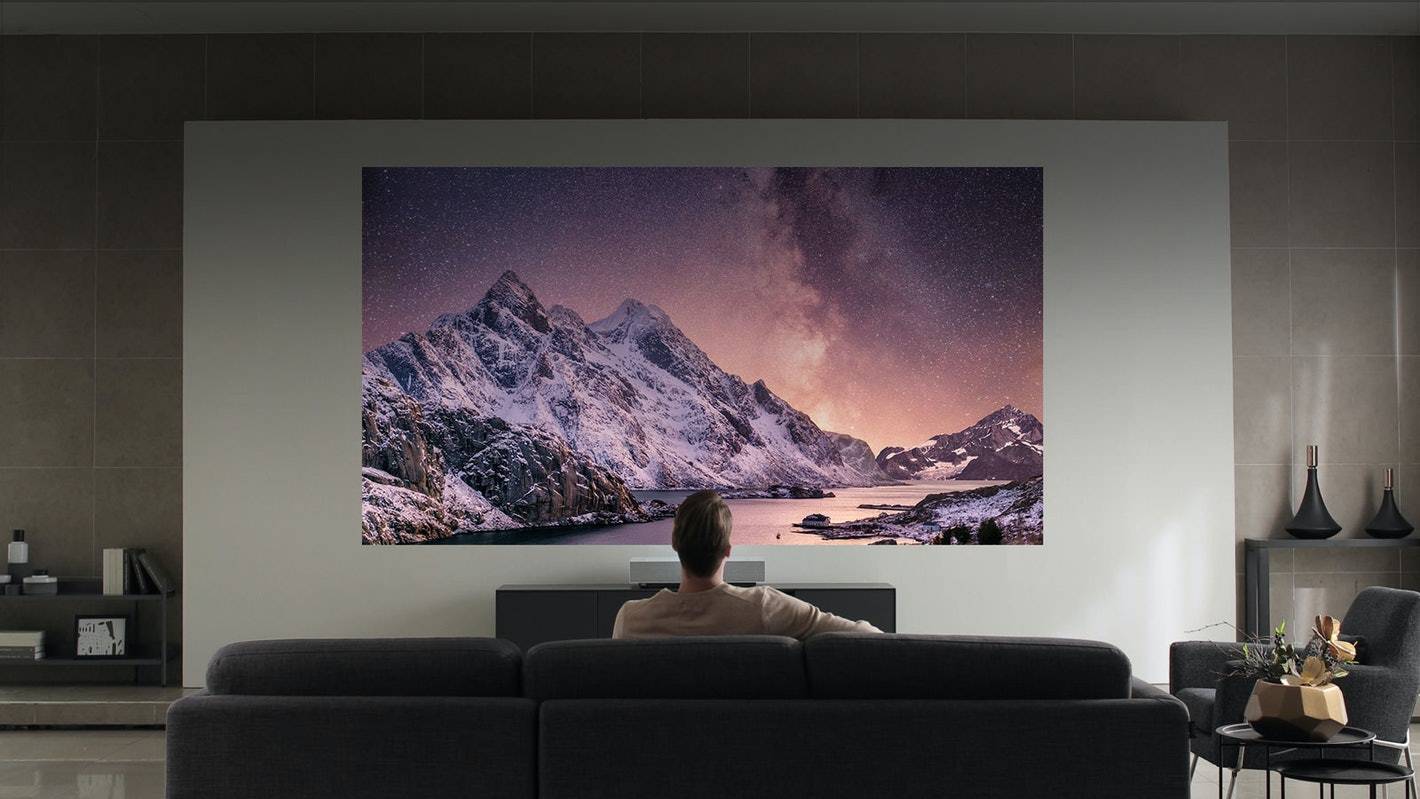 Read on as we explain the main reasons why projectors offer a better big screen solution/experience compared to a TV.
"

Essentially, the dollar to size value ratio is far superior with projection compared to TV and must be considered.

"
- James Moors, Todds HiFi -
The short answer is yes, definitely. Price is arguably the most influential reason why projectors are better than TVs when going big. For $3500 or so you can pick up a 75" LCD TV. However, as explained in Part 1 of this series we know the quality is lacklustre. Not to mention 75" is small compared to the typical 120" projector screen. If you want a big and high quality TV, plan to spend approx $10k for a 77" OLED.
For the $3500 price mark we can provide a quality 4K projector with HDR capability and a 120" screen. Something like the BenQ W1700M DLP is in this range and will deliver an amazing high res full colour viewing experience. For an extra $500 or so (depending on complexity) we can handle the installation.
Essentially, the dollar to size value ratio is far superior with projection compared to TV and must be considered.
---
But what about the quality?
There is still a lot of speculation with regards to resolution, brightness and contrast with projector technology.
4K resolution is the standard now and you can expect this across the range of large screen options we provide, both TVs and projectors.
Brightness and colour are factors that needs to be discussed in a little more depth. As explained in part 1 of this series, we detailed how backlit LCD screens offer the most brightness but can't produce true blacks like OLED TVs. If you've got a space with ambient light control (decent curtains) a modern projector can achieve high brightness AND excellent, vivid contrast. The UHD50 from Optoma is a 4k HDR model with a 2400 lumen bulb that delivers a whopping 500,000:1 contrast level. This brightness paired with a dedicated ambient light reflecting screen means you can achieve high quality big screen viewing in a room with some outdoor light. Currently at only $2799 (plus screen and install), this is a very affordable solution for the size, resolution and colour quality you'll get.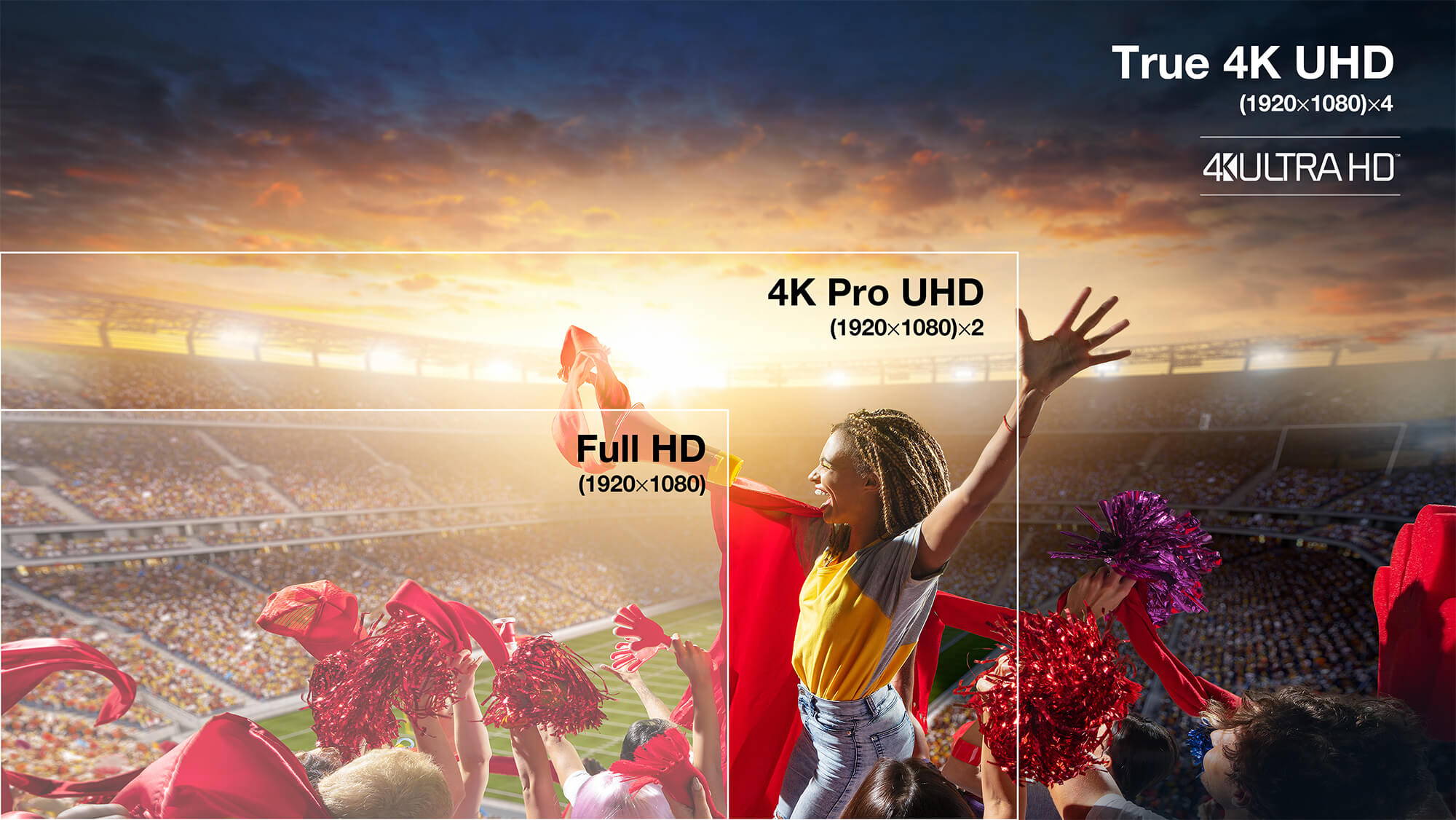 ---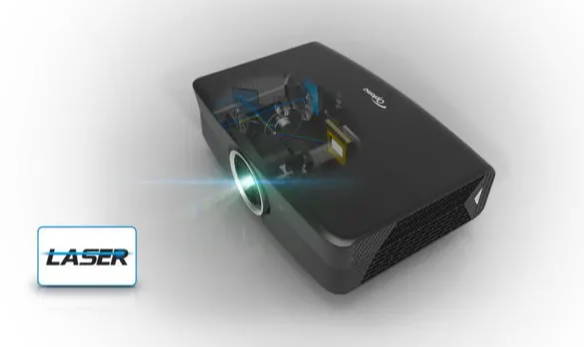 I don't want to worry about maintenance.
Most people who are considering a projector are under the impression that bulb replacement is frequent and frustrating. However, modern technology has a solution - laser and LED projection.
The UHZ65 from Optoma has a laser light source with a lifetime of up to 20,000 hours. For some perspective, that's a 2 hour movie every day for the next 27 years! This model also delivers 4K full 8 million on screen pixel resolution, 3000 lumen brightness, 2 million:1 contrast, HDR10 support and Super Wide Gamut vivid colour reproduction.
---
At the end of the day size does count when it comes to watching movies and sport. Have you ever heard someone tell you they wish they didn't get a screen this big? The increase in detail we see with the added size is undeniable.
To go fully big, 100" plus, TVs are simply too expensive. Especially when you want the colour and contrast quality expected in today's media world. Projector technology is consistently advancing to address the now gone issues of brightness and resolution. All while the price continues to drop. If you're building a new home and want a dedicated media room/cinema or are looking to upgrade, projection really is the only option worth considering in our opinion.
If you need any more advice on the options available, prices for a full package/installation or anything hifi, chat to us online, over the phone or in the showroom.
James Moors, Assistant Manager, Audio Engineer
---