Sound is like the invisible glue that holds the rest of life together.
Remember the spine tingle feeling you get when you hear a live musician do their thing?
With a premium surround sound system you can reproduce your favourite music just as the artist or filmmaker intended.
Our showroom is setup with all the best speakers and
our Premium AV team ready to help...
What speakers do we love?
---
Superb precision, clarity, dynamic capability. These some of are the words we use to describe these speakers.
Experts say they make you feel like you're breathing the same air as the musicians on the recording. Or fighting the White Walkers right along side Jon Snow and Danny. Just imagine that feeling in your living room.
---
Yamaha's new 5000 series is the
perfectly balanced marriage between premier componentry and retro style.
---
These subs stand alone as the reference standard for bass. All SVS subwoofers effortlessly produce the lowest frequencies at the highest output levels while maintaining pinpoint accuracy and speed in transients, and blending seamlessly with all speakers.
Great all round. James quick to respond and very helpful. Suggested a package to suit my requirements which does exactly what I wanted. Good price also
---
Unlike any wireless speakers that have gone before, Phantom Premier's revolutionary technologies fuse together to deliver an intense emotional experience. One you can literally feel in your bones.
Available from the compact 600W Reactor (now in matte black) up to the wall wobbling 4500W Gold Phantom.
---
How on earth has Richter been able to produce a speaker that sounds so good for such a low price? Richter would no doubt invoke the Wizard's incantation, and say 'it's magic'.
We've designed a range of specially priced packages ready to ship across the East coast.
If you're in SEQ you can book installation to ensure you get the full potential.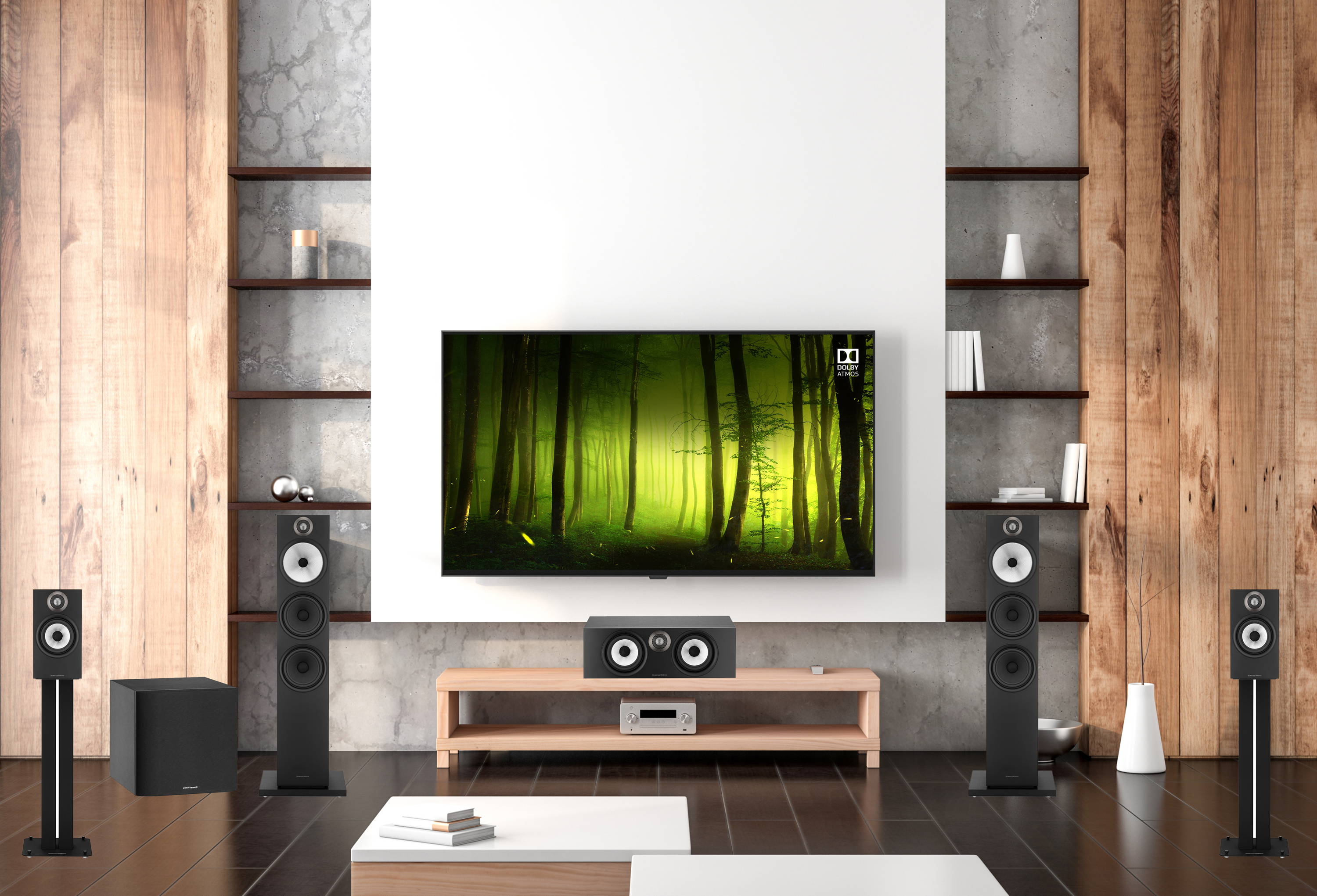 B&W 'Sexy 600' 5.1ch Package

---
Designed to meet the ultimate balance between performance & price, the Bowers Sexy 600 Package delivers really nice ATMOS surround sound, beautiful imagery and will enhance your music listening experience to a place you didn't realise existed. With the optional Yamaha 7.2ch AVENTAGE AVR & Optoma 4K UHD51 projector, a full set of B&W's speakers and 10" sub, you'll wonder why you waited so long to upgrade. We recommend adding on installation for this package to ensure you utilise its full potential. The package includes:
B&W 603 Floor Standing Speaker Pair
B&W 607 Bookshelf Speaker Pair w/ stands
B&W HTM6 Center Speaker
B&W ASW610 10" Subwoofer
Available in White or Black

Discounted AVR and projector add-ons available

Chat to us to book SEQ Todds in-house installation