Surround Sound: Almost ATMOS
Dolby ATMOS. What is it? How do I get it? In this article, we attempt to dispel some myths surround 3D Surround formats such as Dolby ATMOS & DTS:X.
Dolby ATMOS & DTS:X are newer surround sound formats, more enveloping than 5.1 or 7.1 surround sound. The sound comes from in front, behind & now above you. This allows sound effects to circulate in more of a 3D format. To achieve this, you need speakers in front, behind & above you (see diagram below).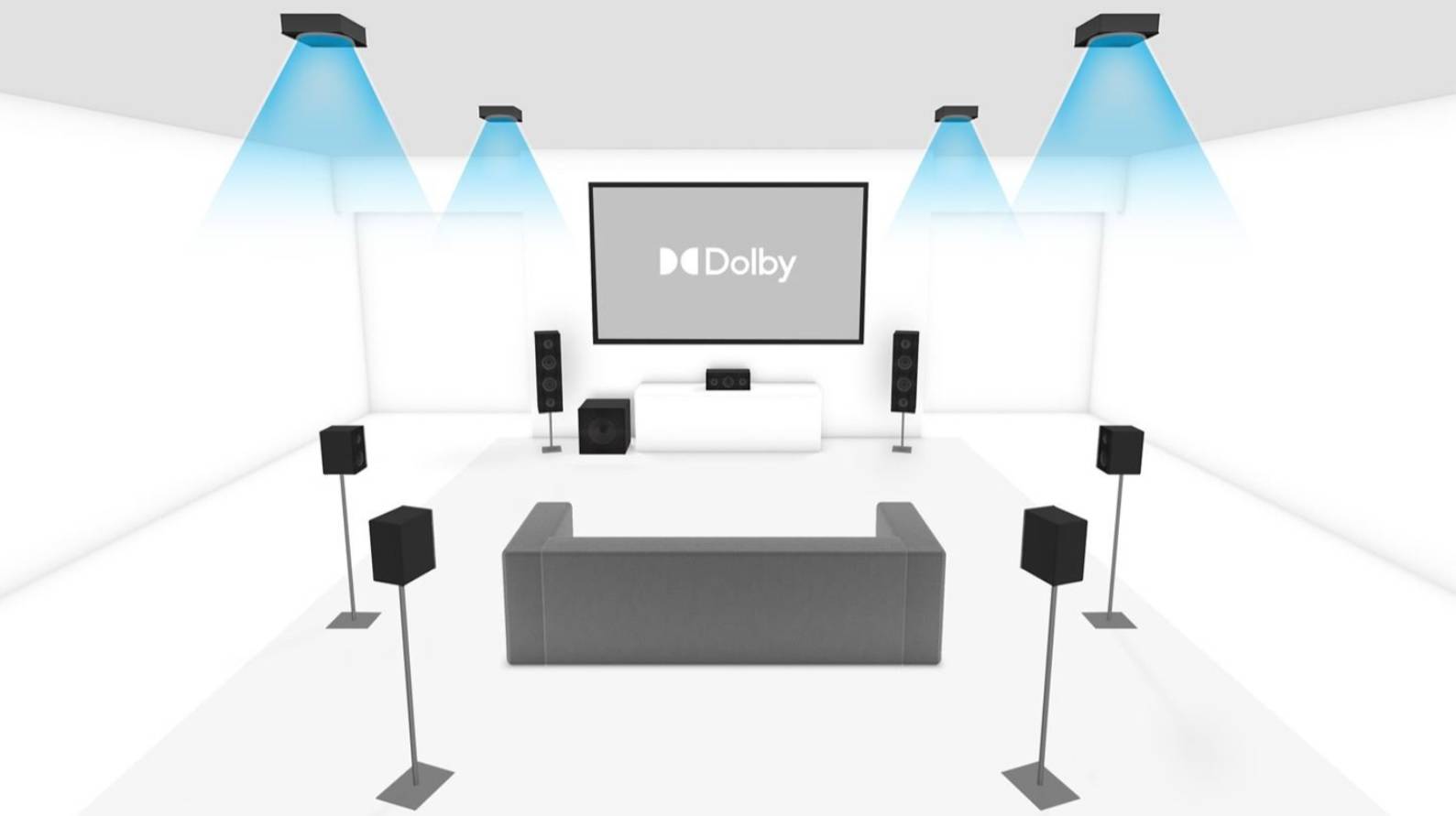 What this does is allow helicopters to sound like they are hovering above your head and rain sound like it's coming from above, putting you in the middle of the action.
Note: the best way to experience Dolby ATMOS if you never have, is in our Bowers & Wilkins powered 7.2.4 channel ATMOS Theatre in our Tingalpa Showroom.
With an ever-growing library of ATMOS soundtracks available now in 2022 from 4K Blu-Ray movies, streaming services (Netflix, Disney+…) & Gaming Consoles; what you need to be mindful of is when something like a soundbar or even smartphone has a Dolby ATMOS logo on it. In truth, the device may be able to decode the audio track information from the source but it may not be able to actually deliver true 3D sound to your listening position.
If we take a look at the soundbar below, it is Dolby ATMOS compatible but it's actual makeup is more akin to that of a single speaker.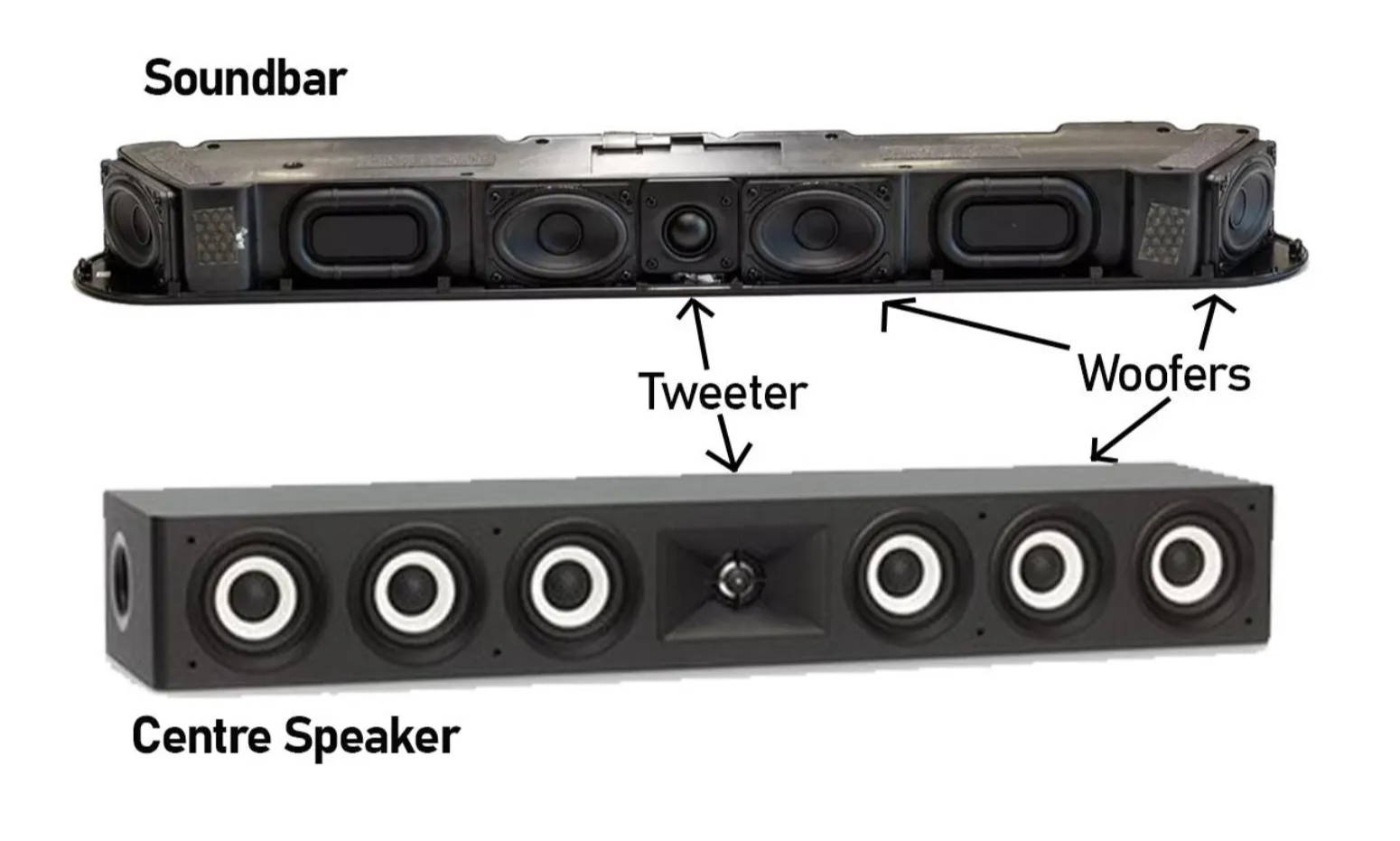 It's not physically capable of creating 3D sound in a room. There are some soundbars on the market such as the Sonos ARC (if you add One SLs in the rear & the SUB) & Yamaha YSP-5600 that do a better job of this but still, the quality & flexibility of these units is limited compared with a quality amplifier & speakers.
See our previous article for more info here.
The best way to get ATMOS in your room is with a compatible AV Receiver & speakers. Our favourites are the Yamaha AVENTAGE series receivers for sound quality, reliability & value for money. The new range has just been released & they feature 5 Year Warranty, 8K compatible HDMI ports, App Control & MusicCast multi-room streaming. Popular ways to watch movies in ATMOS are either with a 4K Blu-Ray player, Streaming device such as 4K Apple TV or a Smart TV. If your main source is a Smart TV, just make sure it has an 'eARC' compatible HDMI port or HDMI Audio Passthrough, otherwise you may not get the full ATMOS audio track coming through.
To complete your setup, talk to us or have a look through our Speaker Packages online to see what suits your room & budget. Any of these packages can be adapted into ATMOS systems. If these options look a bit obtrusive, there are in-wall & on wall speaker options available. As an example, you could grab yourself a Yamaha RX-A2A with 3 x front speakers, 2 x surrounds & 2 presence speakers. These presence speakers are best done in the ceiling above and just in front of your listening position. Our Triad in-ceiling & in-wall speaker range with zero bezel grilles are a great option. If you're renting or unable to fit speakers in your ceiling, there are upward firing speakers available. Monitor Audio's Silver & Bronze series have some options here.
Picking a configuration may depend on budget & room size. For an average living room, you may want to keep it simple with some bookshelf size speakers and a Yamaha RX-A2A. For a full on dedicated media room, you might want to aim for an 11 channel system with 3 fronts, 2 surrounds, 2 surround backs, 2 front presence & 2 rear presence speakers with 1 or 2 subwoofers for the ultimate Home Theatre experience. This is best served with Yamaha's RX-A8A which is a beast of an amp & has a 10 Year Warranty!
Hopefully this has provided you with a better understanding of how to put together your own ATMOS system, if you're keen to upgrade your system, take advantage of our current offer & speak to the team at Todds to help with the design & installation of your new system.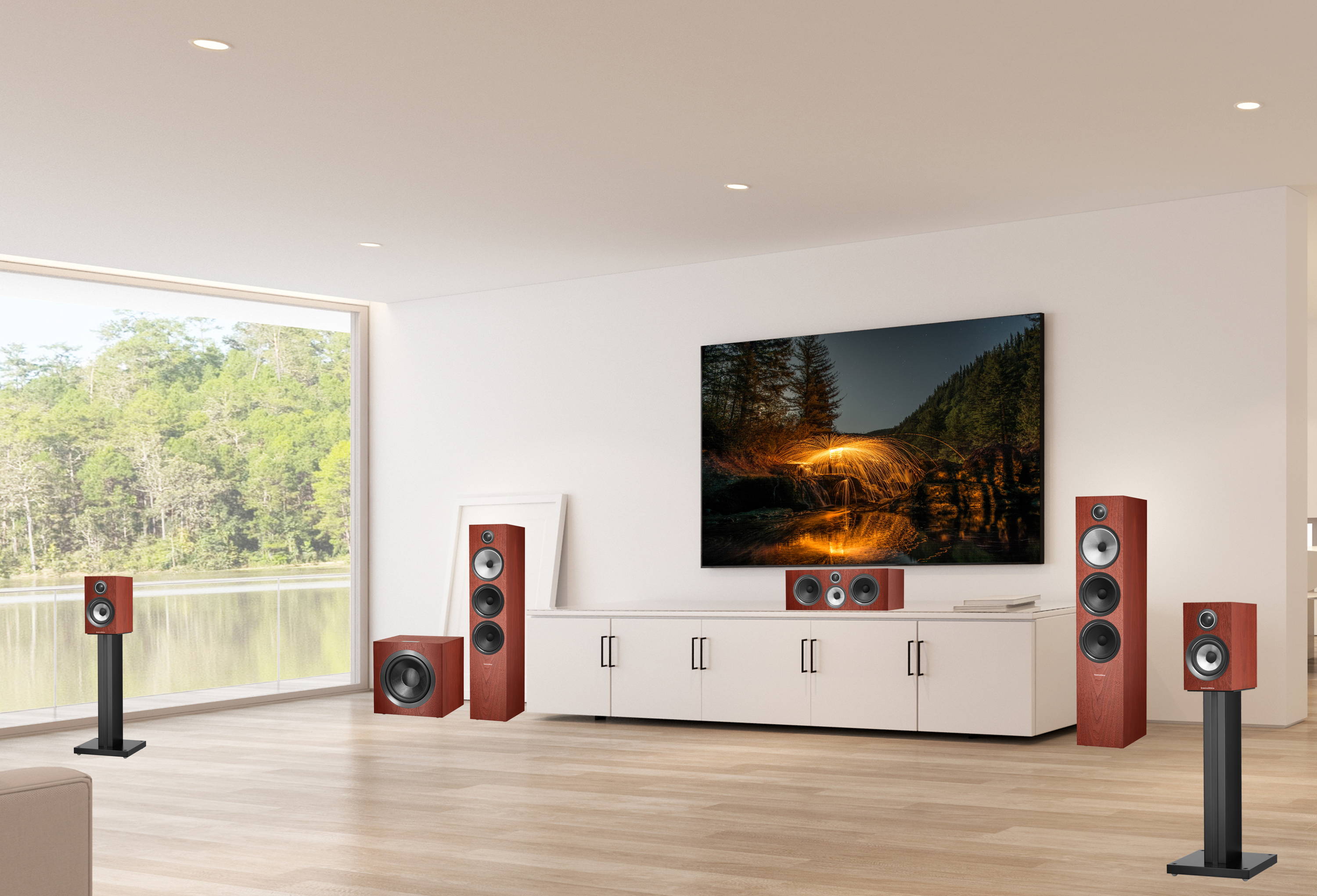 ---
---