Intro to HiFi Series - Part 2
Premium In-Wall Surround Sound
A gold class experience from multi-channel hidden speakers.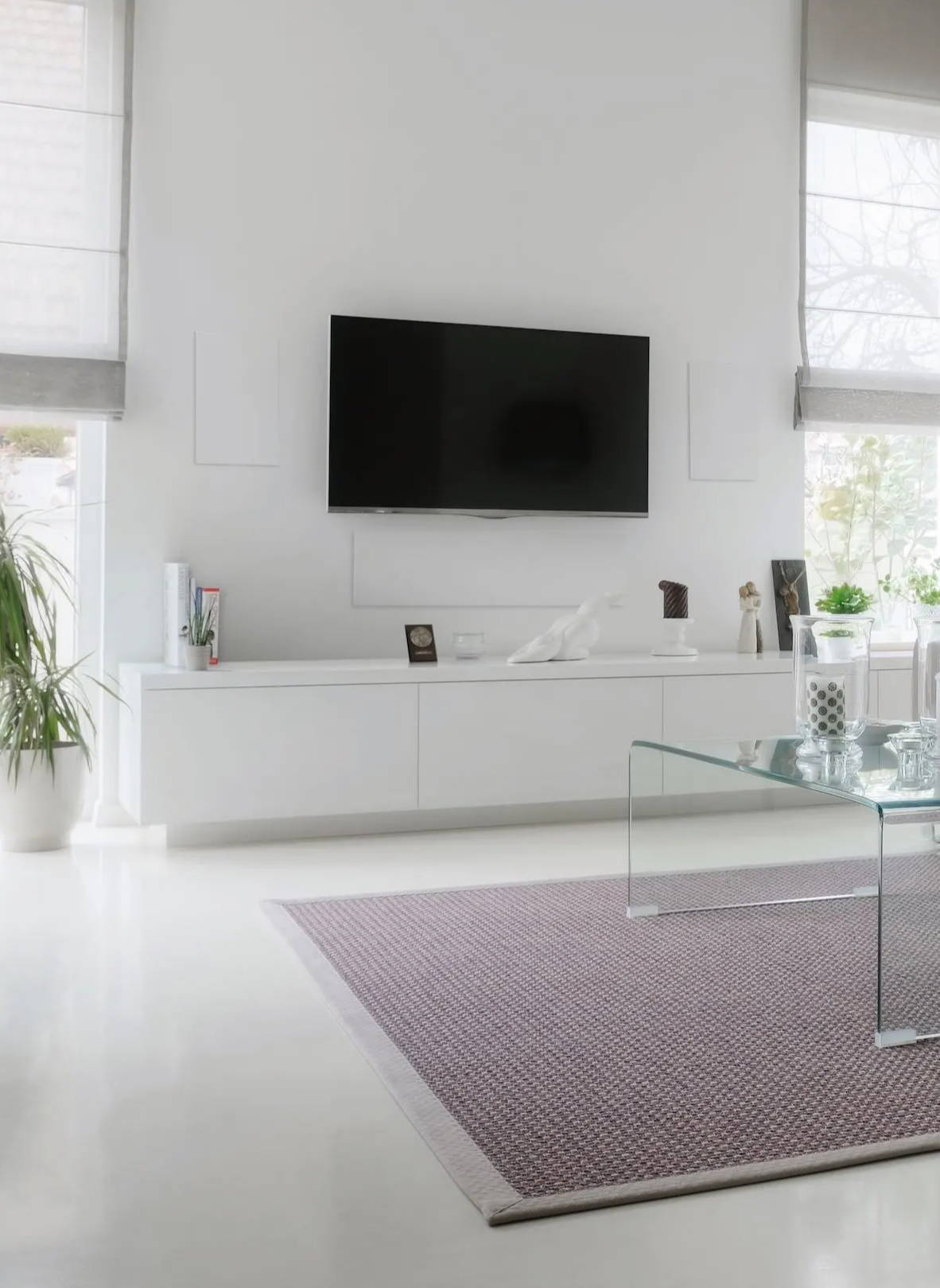 In Part 1 of this series we discussed the decreasing thickness of TVs and how we've found a balance of aesthetics and performance with our hidden 3.1ch in-wall speaker system, which is featured on our Intro to HiFi wall here: todds.com.au/pages/intro-to-hifi
In Part 2 we're going to talk about:
premium grade in-wall/in-ceiling speakers

7.1ch and above hidden surround sound systems

what we recommend to create a gold class atmospheric experience with a modern minimalist aesthetic

a breakdown and some photos of the premium B&W hidden system installed at our Director Allan Todds' smart apartment
Premium grade in-wall speakers.
Firstly, lets introduce some of the best hidden speakers we have at Todds. These are for situations where you want a near invisible look but don't want to comprise on sound quality. We carry these because of their proven brand recognition, superior manufacturing standard and overall premium grade sound performance.
For premium home installations, we highly recommend the CI 700 Series speaker models from Bowers & Wilkins which feature matching performance levels to their free standing 700 Series counterparts.
In the images to right you can see the CWM7.3 S2 In-wall and CCM7.5 S2 In-celing speakers from B&W, both with grill off and on. For reference, the CWM7.3 S2s have the same sound quality as these 703 S2 floor-standers.
Specifically, they feature:
an integrated backbox that optimises its performance,
cuts down on sound transference through walls and also makes it easy to retrofit
twin 150mm Aerofoil profile bass drivers, a 100mm
Continuum cone FSTTM mid-range driver and a Carbon Dome 25mm tweeter (all shared with the acclaimed 700 Series range)
when combined with high quality components on the crossover and a critically formed baffle made from glass reinforced ABS, produce a truly remarkable in-wall speaker.
---
"You simply just don't get the difference between a 3.1 and 7.1ch surround sound system til you sit down and watch a proper movie. I love The Dark Knight. When I rewatched it on a full surround sound system felt like it was the first time. A whole new experience."
- Bradd Kelly, Store Manager-
7.1ch and above
hidden surround sound.
For a much more immersive soundscape, sounds systems are typically upgraded from 3 or 5 channel, to 7 or more (7.1 with a subwoofer). 7, 9 or even 11 speaker channels delivers an incredibly multi-dimensional surround sound experience. For movies at home, this is how you achieve gold glass. A fancy TV or projector is only the beginning. Multi channel surround sound allows you to feel that jumbo jet flying above your head!
If you live in an apartment or your lounge room doubles as a home theatre, floor space/style is a priority. That's where premium grade in-ceiling speakers provide the ideal balance of space, style and surround sound performance.
What we recommend to create a hidden gold class experience.
To achieve a near invisible finish and produce a premium level of surround sound at home, we recommend at least a 7.1ch B&W CI 700 Series system paired with a Dolby Atmos capable audio visual receiver (AVR).
Specifically, we suggest installing 3 x CWM7.3 S2 In-walls and 4 x CCM7.5 S2 In-celings with a suitable subwoofer to complete the soundscape. The front left and right in-wall speakers are placed approx 3m from the sitting position and just above ear level. The third in-wall becomes the centre which should be at ear level. If your TV is wall mounted, the centre speaker should be installed just below.
The four in-ceiling speakers are strategically located above for the 3D Dolby Atmos sound experience. Dolby recommends locating one pair in front of the sitting position and one behind. We agree this results in the best surround sound production.
---
The premium 7.1ch system at Allan's apartment.
We practice what we preach at Todds. We say we recommend the 7.1ch B&W 700 Series In-wall/In-ceiling surround sound system, and that's exactly what we installed in our Director, Allan Todds' newly renovated smart apartment.
Scroll below for a few photos of the finished result...
"I originally had B&W 800 Series floorstanding speakers in my apartment. The sound was fantastic but they took up too much floor space. So we swapped them out for a hidden surround system from Bowers and also highly recommend it."
- Allan Todd, Director -
---
---