True 4K UHD Projector with DCI-P3/Rec.709 and HDR-PRO| W2700

---
True 4K UHD resolution with 8.3M pixels

BenQ CinematicColor™ for Industry DCI-P3/Rec.709 color space

HDR-PRO™ projector-optimized HDR technology (HDR10/HLG support)
Upgrade your Home Cinema to 4K has never been easier especially if you already owned one of the popular BenQ Projectors (W1070 / W1070+ / W2000 / W1110 / W1090). The Latest W2700 was designed with a Throw Ratio that is compatible to your existing Cinema setup, simply just swap* the Projector and start enjoying the astounding 4K movie experiences.
* Compatible 4K HDMI cable & Media Player is required for the Optimal 4K output.
Main Specifications
All Specifications
Display
Resolution Support
VGA (640 x 480) to 4K UHD (3840 x 2160)
Display Color
30 Bits (1,07 billion colors)
Native Aspect Ratio
Native 16:9 (6 aspect ratio selectable)
Light Source Life
Normal 4,000 hours
Economic 10,000 hours
SmartEco 15,000 hours
Optical
Throw Ratio
1.13 - 1.47 (100" @ 2.5 m)
Lens
F/# = 1.9 - 2.47, f = 12 - 15.6 mm
Keystone Adjustment
1D, (Auto) Vertical ± 30 degrees
Clear Image Size (Diagonal)
Picture
Picture Mode
Bright / Vivid TV / Cinema / D. Cinema / Silence / User 1 (HDR / HLG / ISF Night / ISF Day / 3D*)
Color Wheel Speed
2D: 96Hz, 100Hz, 120Hz
3D: 120Hz
Audio
Interface
USB Type A
X1 (5V/2.5A power)
X1 (Media Reader, Firmware upgrade)
Audio out (3.5mm Mini Jack)
DC 12V Trigger (3.5mm Jack)
Special Feature
Compatibility
HDTV Compatibility
720p 50/60Hz, 1080i 50/60Hz, 1080p 24/25/30/50/60Hz, 2160p 23/24/25/30/60Hz
Power
Typical Power Consumption
Max 350W, Normal 340W, Eco 280W
Standby Power Consumption
0.5W Max. at 100 ~ 240VAC
Acoustic Noise (Typ./Eco.)
Dimension and Weight
Dimensions (W x H x D)(mm)
Accessories (Standard)
Remote Control w/ Battery
Warranty Card (by region)
Accessories (Optional)
OSD
OSD Language
Arabic/ Bulgarian/ Croatian/ Czech/ Danish/ Dutch/ English/ Finnish/ French/ German/ Greek/ Hindi/ Hungarian/ Italian/ Indonesian/ Japanese/ Korean/ Norwegian/ Polish/ Portuguese/ Romanian/ Russian/ Simplified Chinese/ Spanish/ Swedish/ Turkish/ Thai/ Traditional Chinese (28 Languages)
* In 3D Mode: Resolution is 1920x1080 in 3D Mode.
** The Contrast is measured by Full On Full Off standard. 
*** Lamp life results will vary depending on environmental conditions and usage.  Actual product's features and specifications are subject to change without notice.
Reproduce Details for Cinematic Senses with True 4K HDR
Get ready for true 4K HDR with cinematic wonder like you're in an authentic digital cinema. For audio-video enthusiasts who want to take in every little detail for truly cinematic experiences, enjoy the super-wide DCI-P3 color space with film-like texture and playback as directors envisioned, BenQ W2700 4K HDR CinePrime Projector with CinematicColor™ technology ushers awe-inspiring movie magic into your personal AV room.
CinematicColor™ for Colors as Directors Envisioned

CinematicColor™ technology utilizes optimal colors to bring out accurate and enhanced images. CinematicColor's super wide DCI-P3 color space (covering far greater visible spectrum than Rec. 709), high native ANSI contrast ratio and ISFccc certified calibration ensure incredible image performances and deliver detailed, sharp and crisp visuals to accompany your pro cinema enjoyment.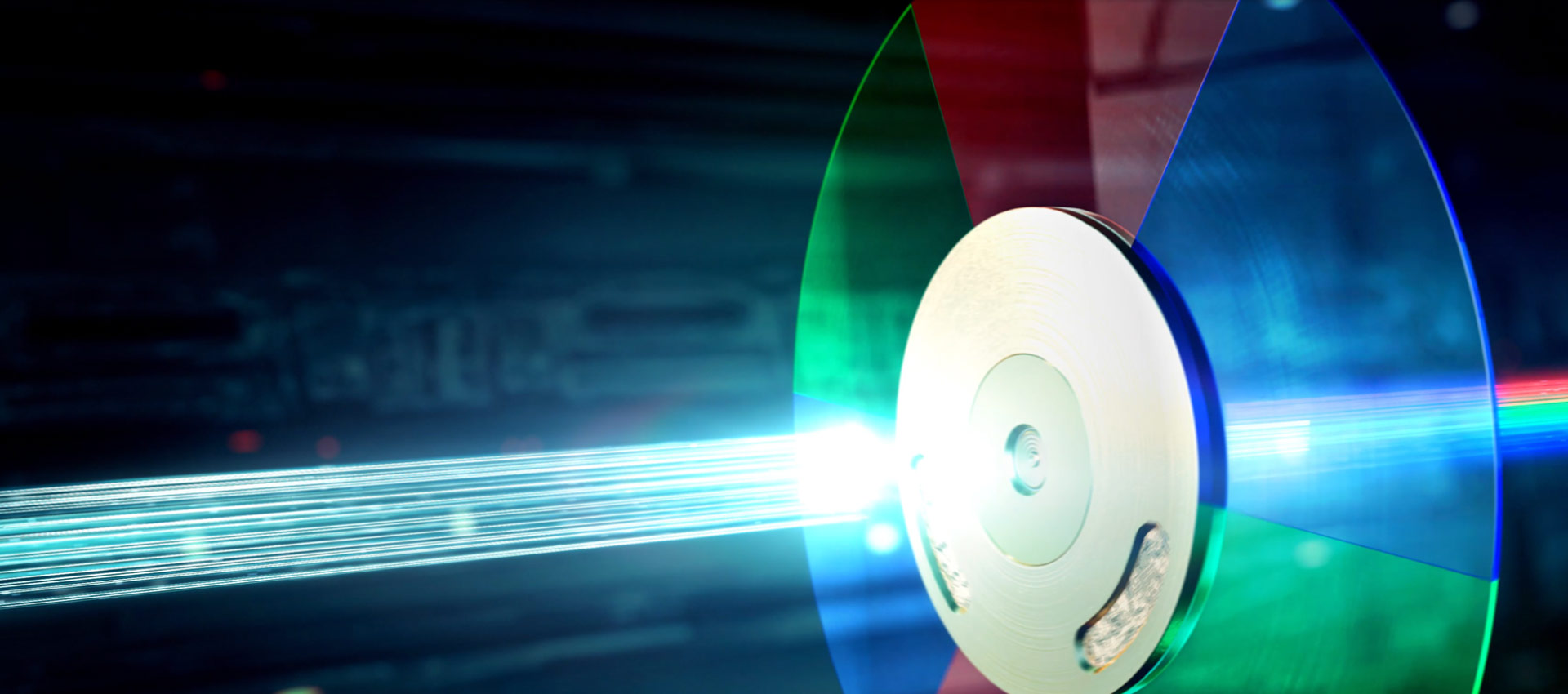 BenQ CinematicColor™ Technology
Super-Wide DCI-P3 Color Rivaling Digital Cinemas
Enhancing optimal colors for precise picture quality, BenQ CinematicColor™ technology reach American film industry's 95% super wide DCI-P3 color space, covering far greater visible spectrum than Rec. 709. With DCI-P3, W2700 perfectly reproduces authentic cinematic quality with wide and precise color accuracy as how the directors have originally envisioned.

Enhanced Color Mapping for Reproduction of Natural Hues
Unlike other projectors with biased color temperature and oversaturated greens and reds, BenQ Enhanced Color Mapping technology performs precision color rendition to unleash breathtaking visuals with perfectly lifelike colors automatically tuned to reflect nature when viewing DCI-P3 4K Blu-ray movies.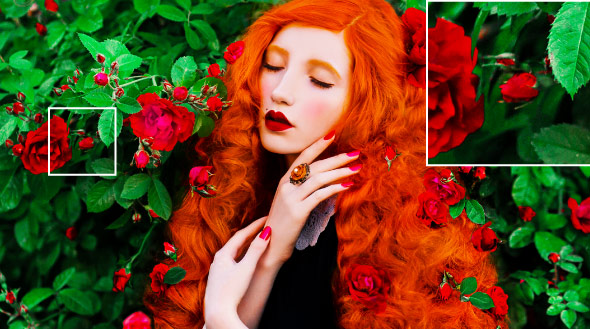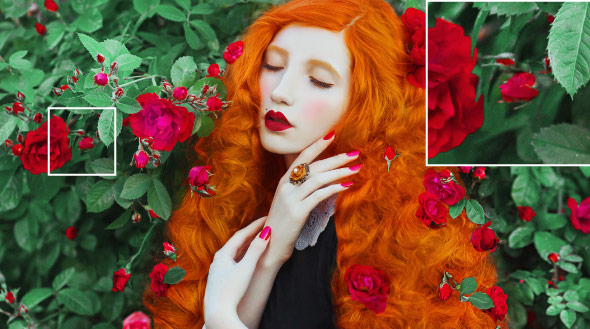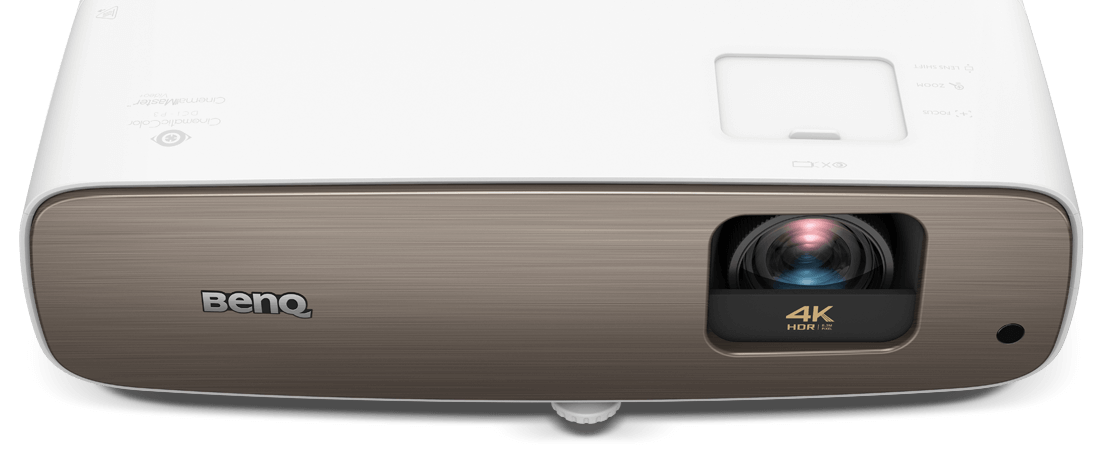 Factory Calibrated Out-of-the-Box Color Accuracy
Using special instruments and software, W2700 is tested and adjusted for precise D65 color temperature, gamma, black level, white level, neutral grey, RGBCMY color tracking, hue, saturation, brightness and output based on ITU-R Rec.709. All data from multiple interfaces is compiled for individual factory calibration reports, guaranteeing 100% Rec.709 with Delta E<3*, also implement an optimal DCI-P3 color table by BenQ exclusive CinematicColor technology to reproduce authentic colors of Hollywood films.
*Delta E quantifies the difference between a reference color and the projector's actual color based on L*a*b* coordinates to represent "a difference in sensation." Delta E<3 performance means virtually no perceptible color difference to the human eye. (Delta E<3 performance enabled in D. Cinema modes.)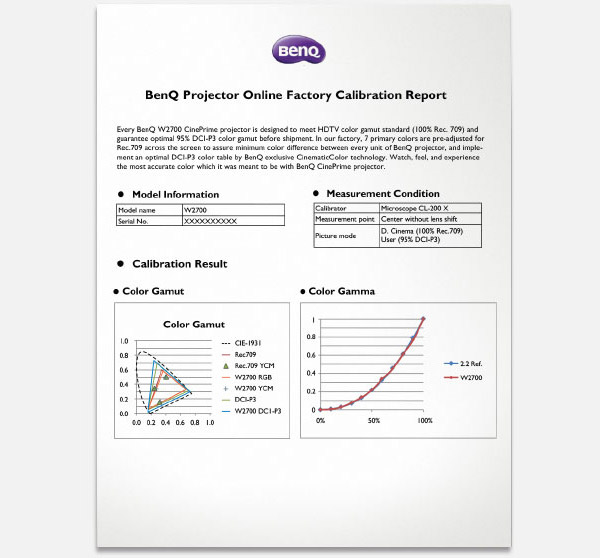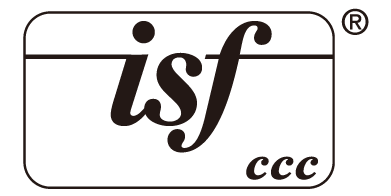 ISFccc
®
Certified Visual Calibration
By incorporating the Imaging Science Foundation's highly reputed ISFccc® Certified Visual Calibration, the image and color performance can be customized for any space, along with pre-set light balance modes for day and night.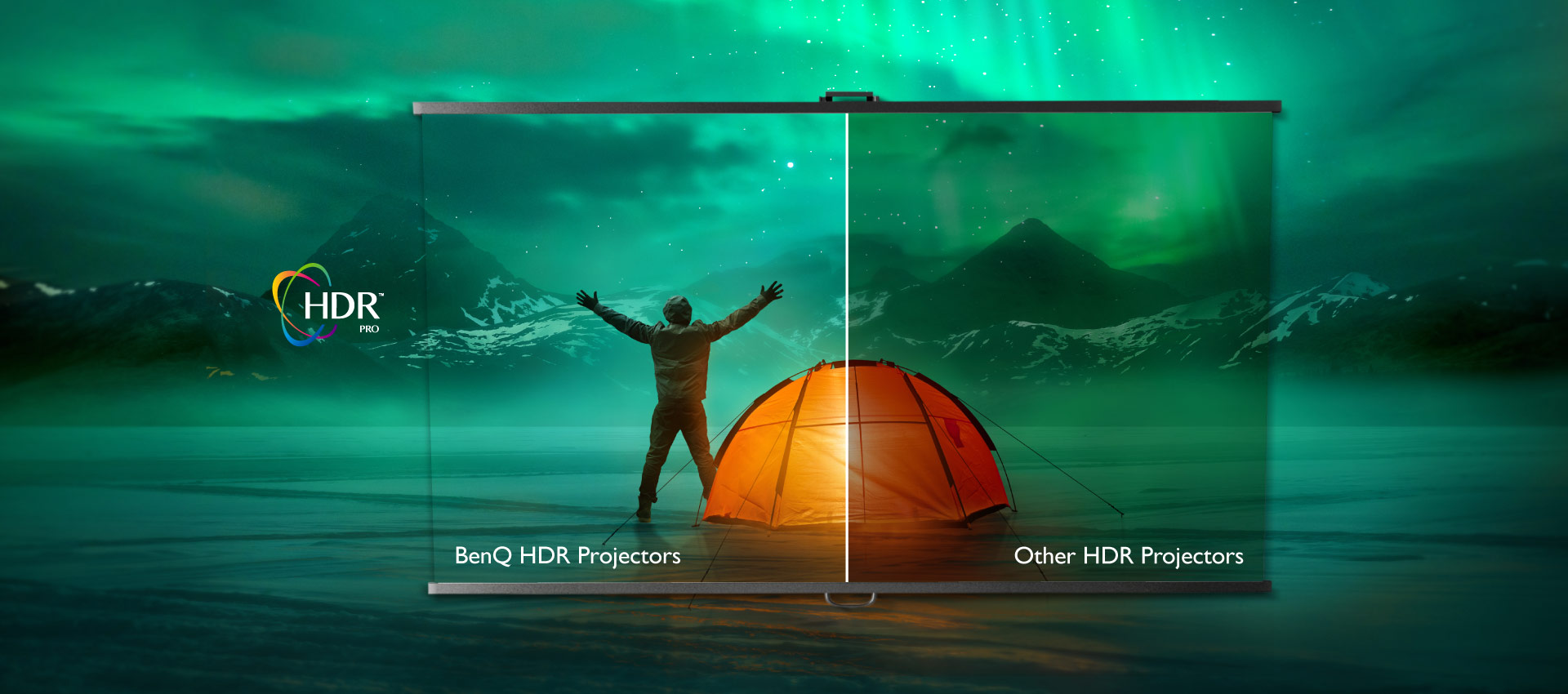 Hyper-Realistic Video Quality with HDR-PROTM
Optimized for projection, BenQ exclusive HDR-PRO technology enhances the 4K HDR viewing experience. Employing enhanced tone mapping, HDR-PRO offers greater contrast range to bring out every detail from 4K Blu-rays as well as streaming content for unparalleled cinematic enjoyment.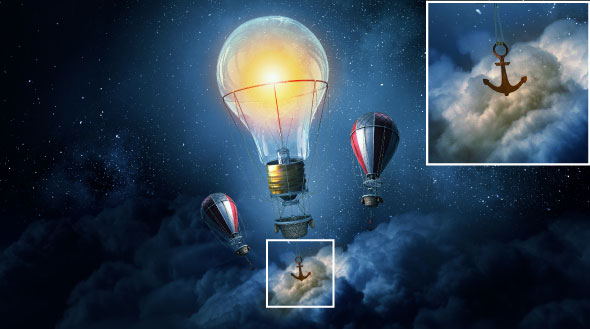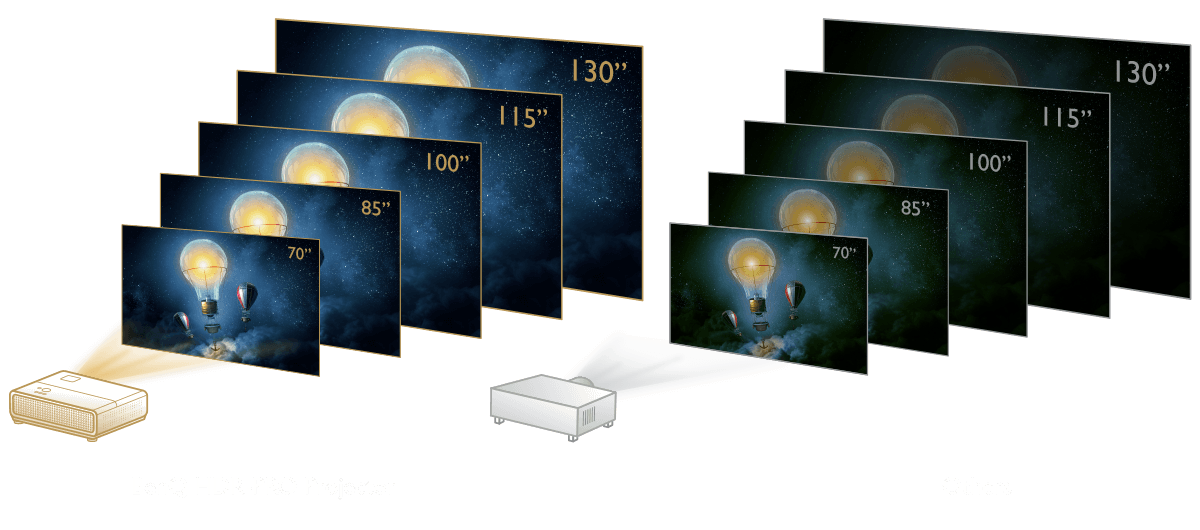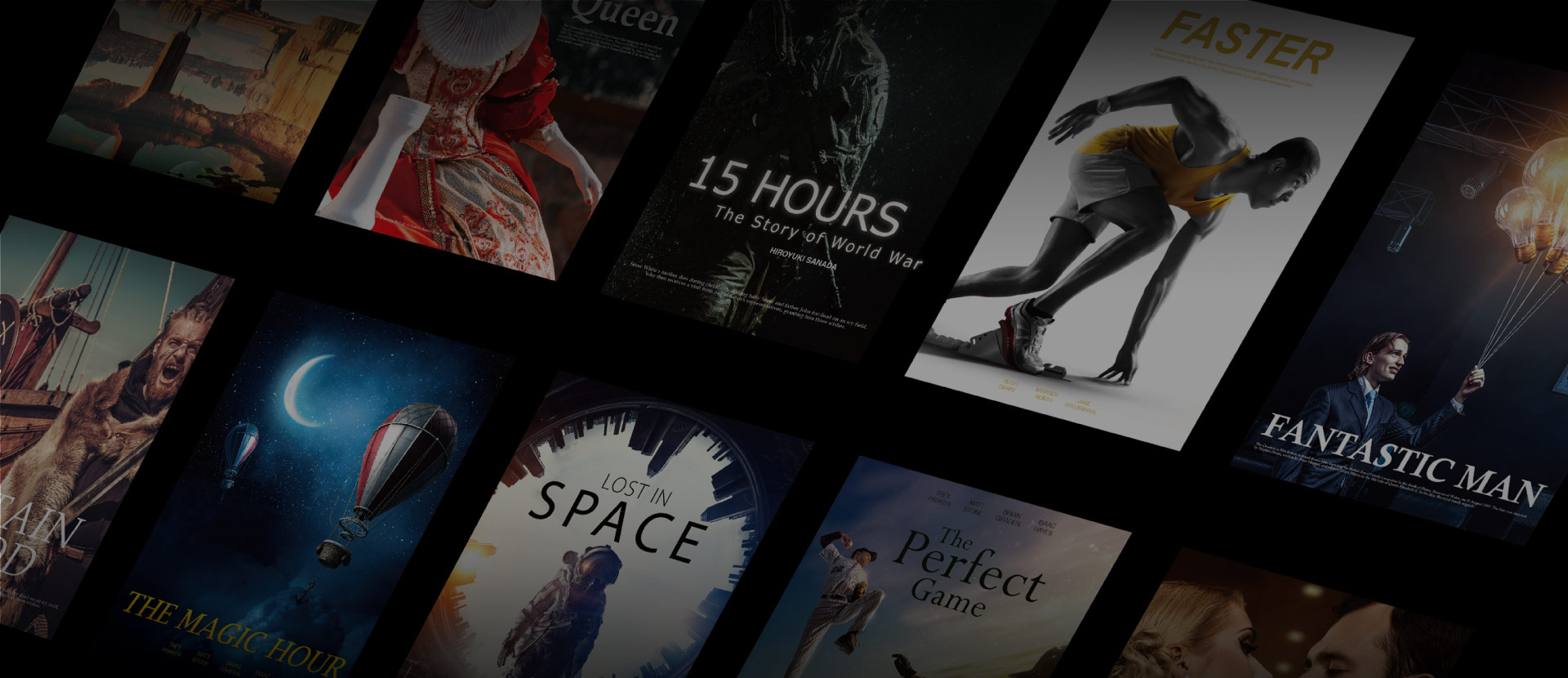 Supercharged by HDR10 & HLG
BenQ's HDR-PRO technology is supercharged by HDR10 & HLG(Hybrid Log-Gamma) support, offering incredible visuals whether you're blasting through a Blu-ray movie or streaming content, sports match on popular platforms.
* HLG is a high dynamic range (HDR) standard that was jointly developed by the BBC and NHK, supported by video services such as the BBC iPlayer, DirecTV, Freeview Play, and YouTube.
Incorporated Cinematic Aesthetics and Philosophy
To achieve fully personalized cinematic atmosphere, W2700 provides optimized movie modes tailored for home cinema and film-like motion as directors intended.
Big-Screen Movie Experiences for Living Rooms
Authentic Cinema Reproduction for Dark Rooms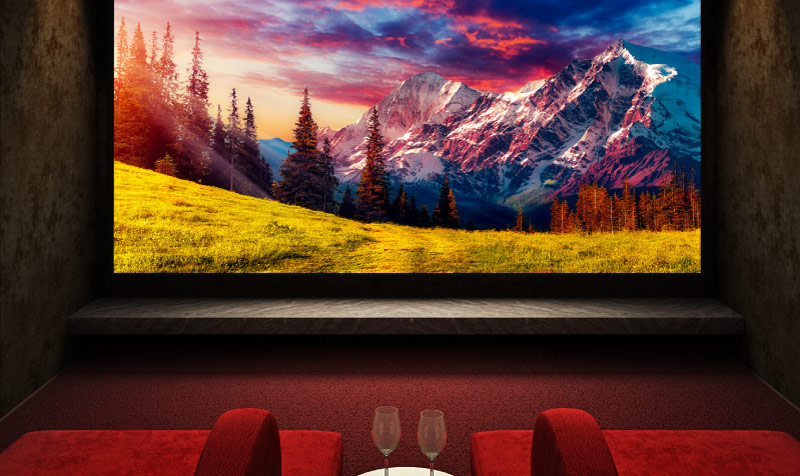 Reveals wide-ranging colors and subtle details in movies utilizing 100% Rec.709 color gamut, to showcase the finest 1080p SDR content in a comfortable AV room environment.
HDR Mode (Wide Color Gamut Enabled)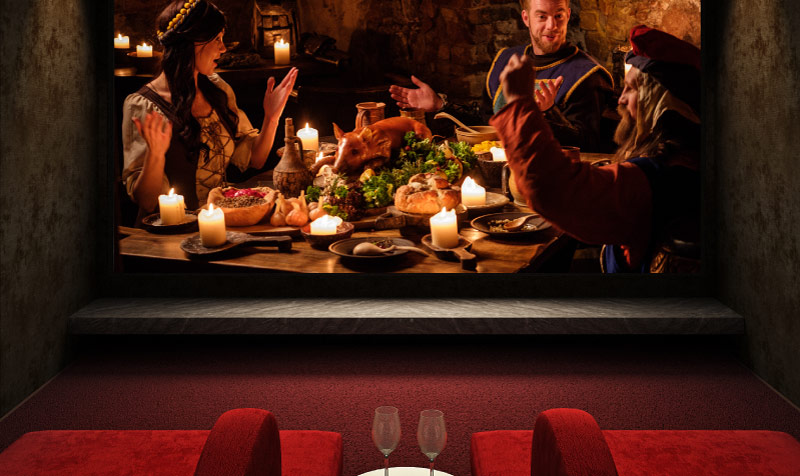 Provides the highest dynamic contrast and true color reproduction based on HDR-PRO technology and 95% DCI-P3 color gamut, ideal for 4K HDR Blu-rays and streaming HLG content in comfortable AV room settings.
Big-Screen Movie Experiences for Living Rooms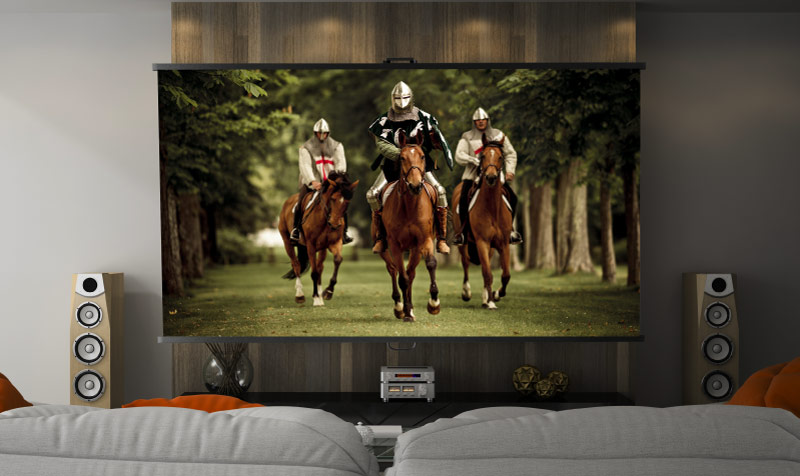 Heightened brightness to reproduce Rec. 709 color accuracy for enjoying 1080p movies in higher ambient brightness.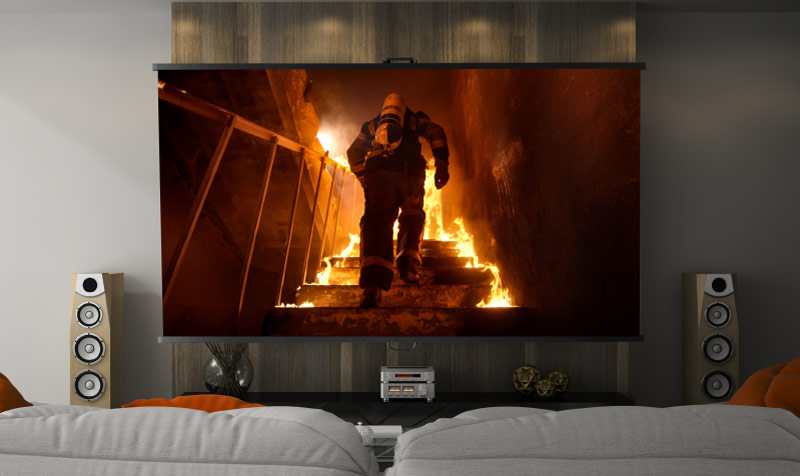 Designed for watching 4K HDR Blu-rays and streaming HLG content based on Rec. 709 and HDR-PRO technology in higher brightness environments.

Film-Like Motion for Cinematic Rhythm
To enjoy the authentic movie shot exactly as the director intended, W2700 supports 24 frames per second (fps) playback which can accept high definition sources without judder in HDR mode to preserve the purity of the original image, so your 4K movies can be displayed at the correct cadence, without the need for pulldowns which distort playback of the source video.
The Art and Craft of True 4K UHD
4K UHD True 8.3 Million Pixel Perfection
Producing 4K UHD 3840x2160 resolution with 8.3 million distinct pixels for each frame, W2700 utilizes the new generation 0.47" single-DMD DLP technology to minimize the projector's sleek, compact profile for modern lifestyles. With four times the resolution of Full HD 1080p, 4K UHD reduces pixel blur for awe-inspiring clarity and crisply defined fine details.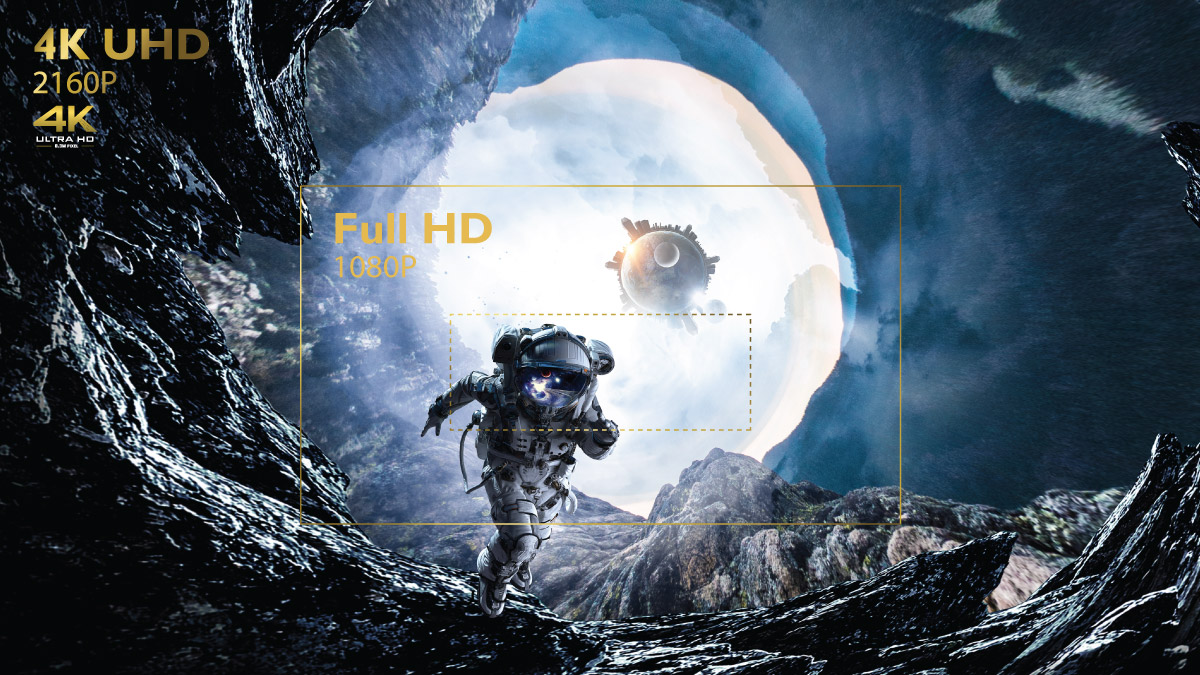 Precision 10-Element 8-Group All Glass 4K-optimized Lens Array
Super-high resolution 10-element lens array is structured into eight groups with metal barrel and cell framework, far outshining 1080p projector technology with greater light penetration for long-lasting 4K intensity with heart-stopping color performance, clarity, and sharpness across the entire screen.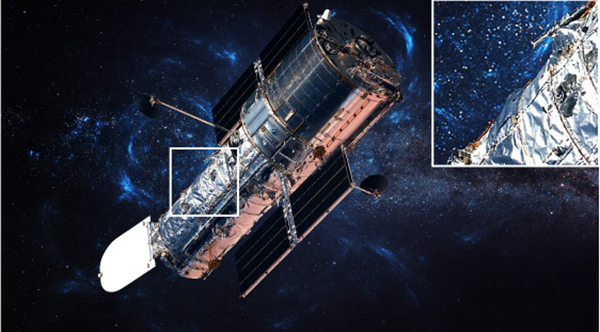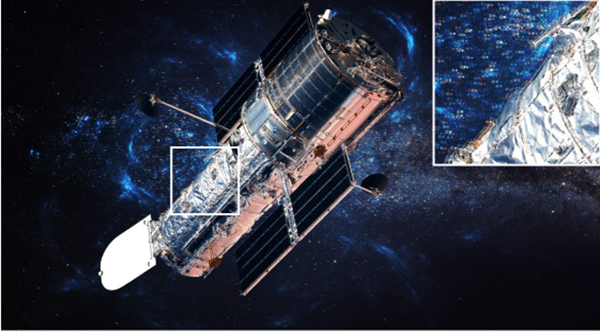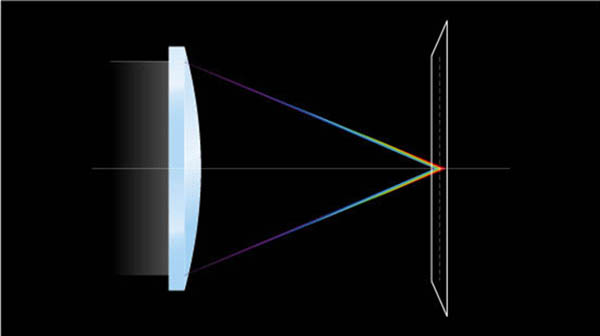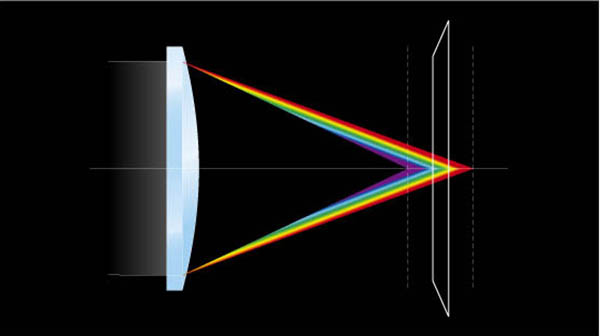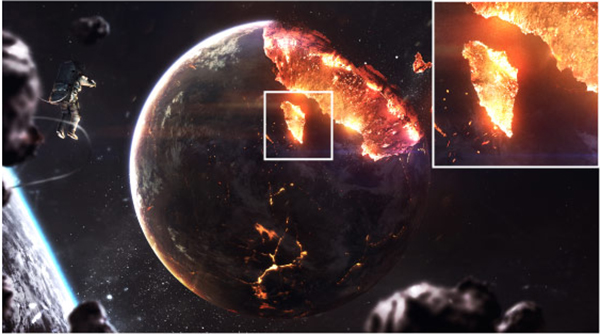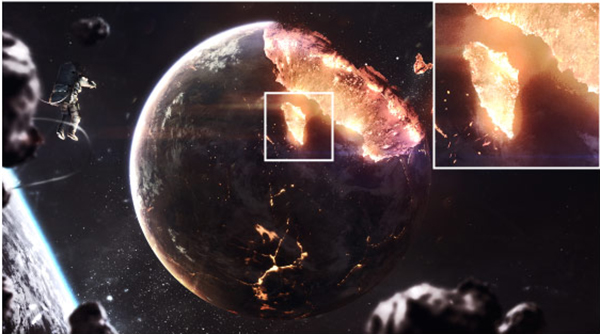 Unparalleled Audiovisual Experience


CinemaMaster Video+ for Majestic Scenes
CinemaMaster™ Video+ turns any room into a world-class home theater with video-enhancing technologies sure to please even the most critical movie enthusiasts.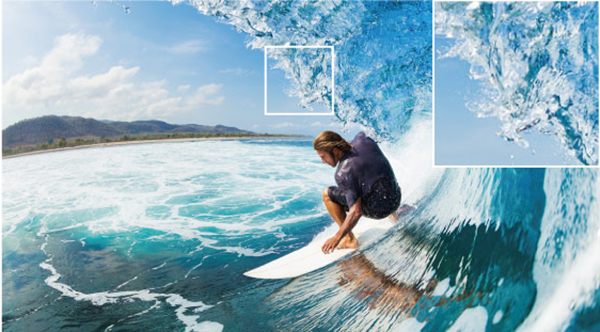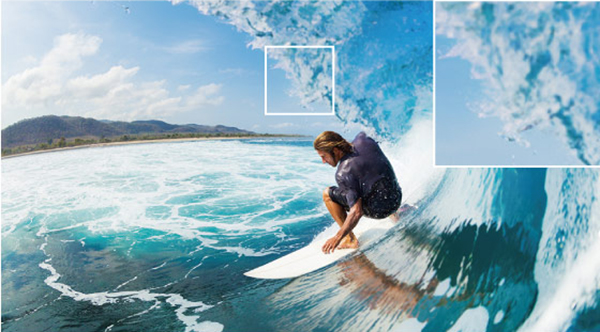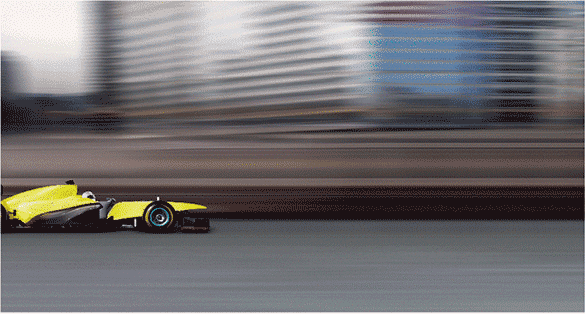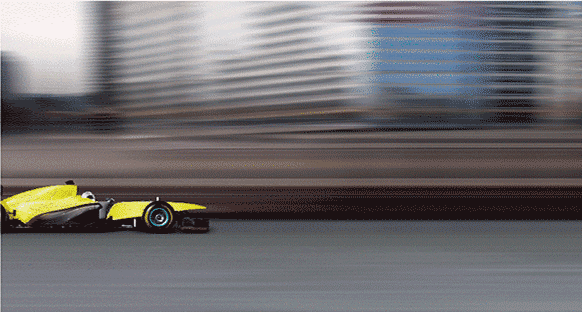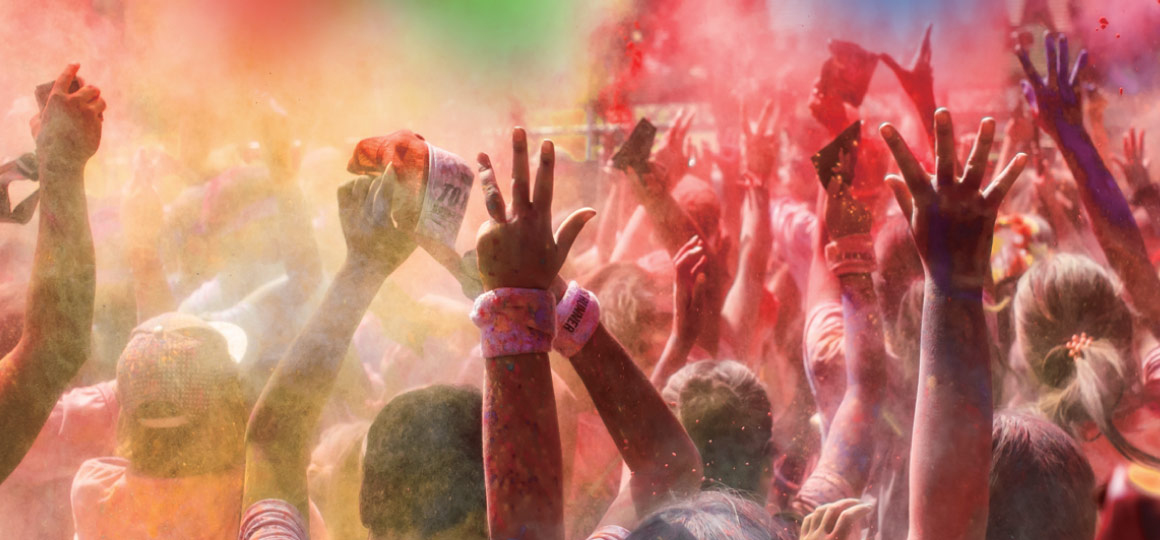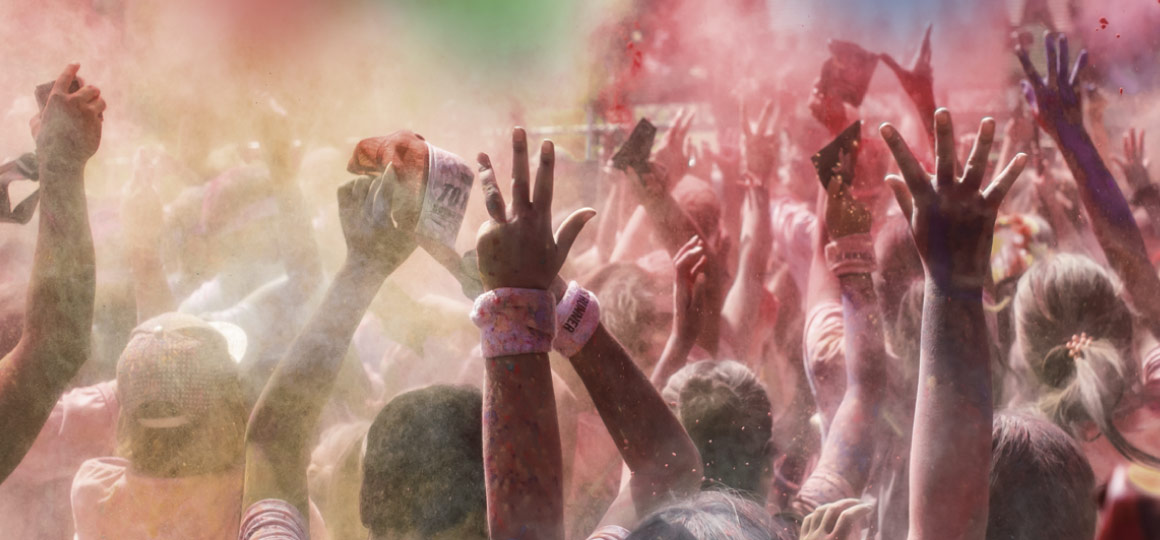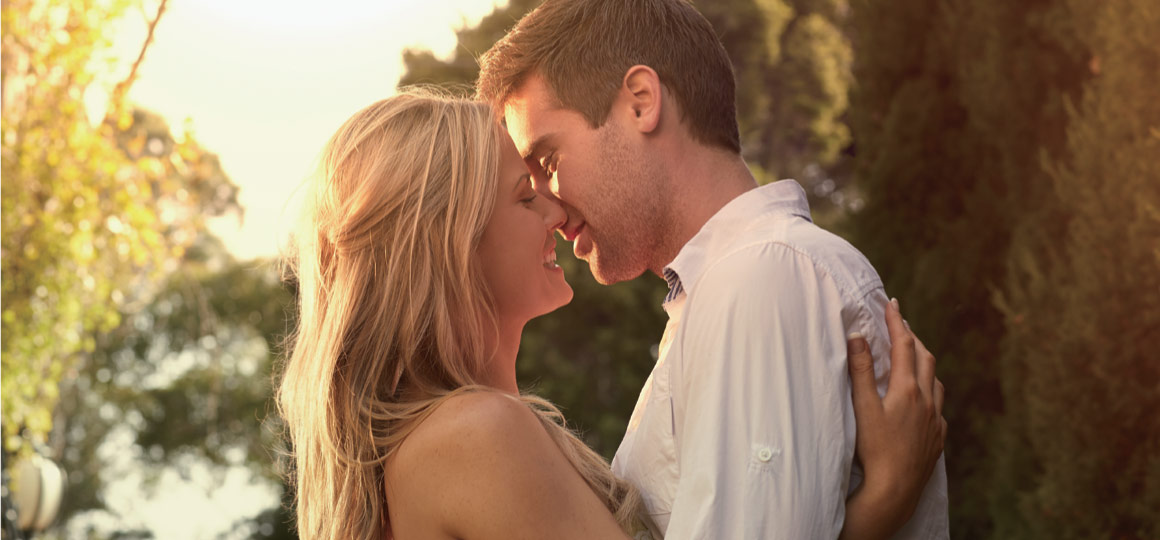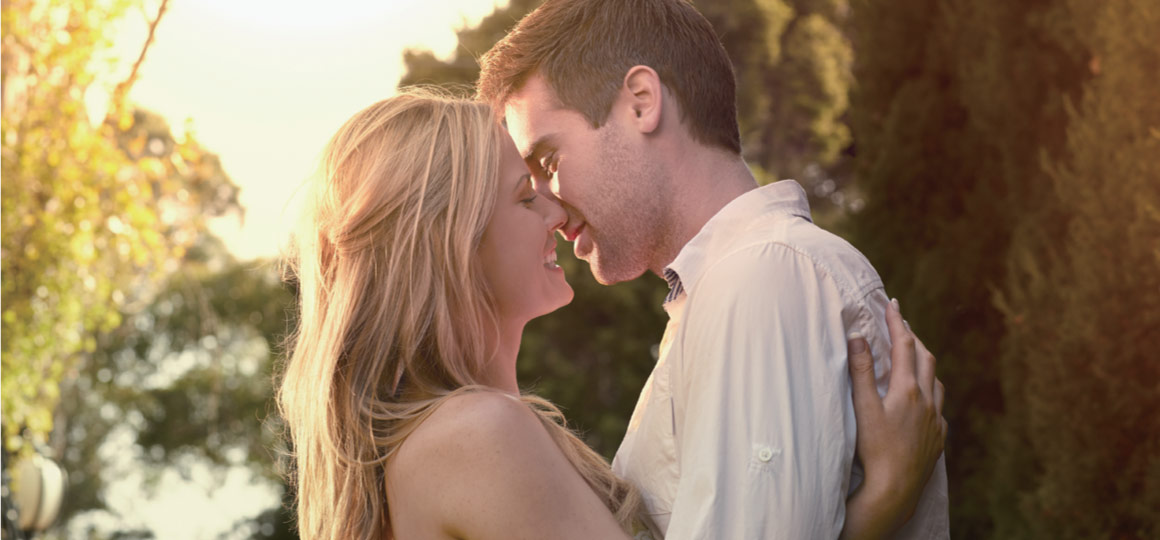 CinemaMaster Audio+ 2 for Massive Sound
Upgraded with dramatically wider frequency range from stereo 10-watt audio housed in a resonant sound chamber for deep bass and soaring highs, BenQ CinemaMaster Audio+ 2 audio-enhancing technology also provides exclusive EQ algorithms for pure clarity and sensual sound quality as used by Hollywood studios.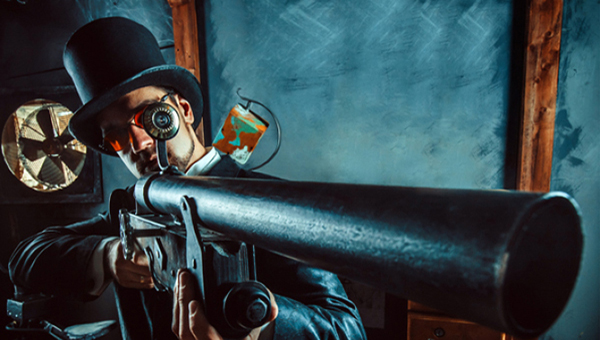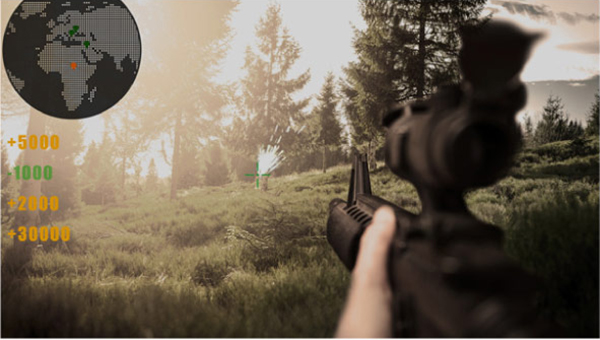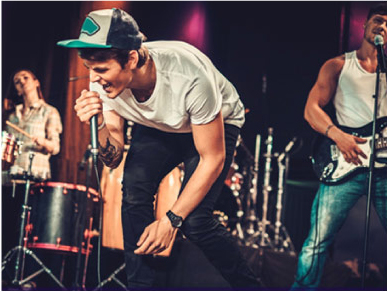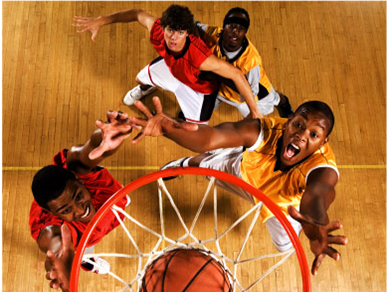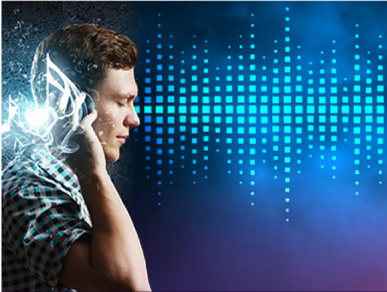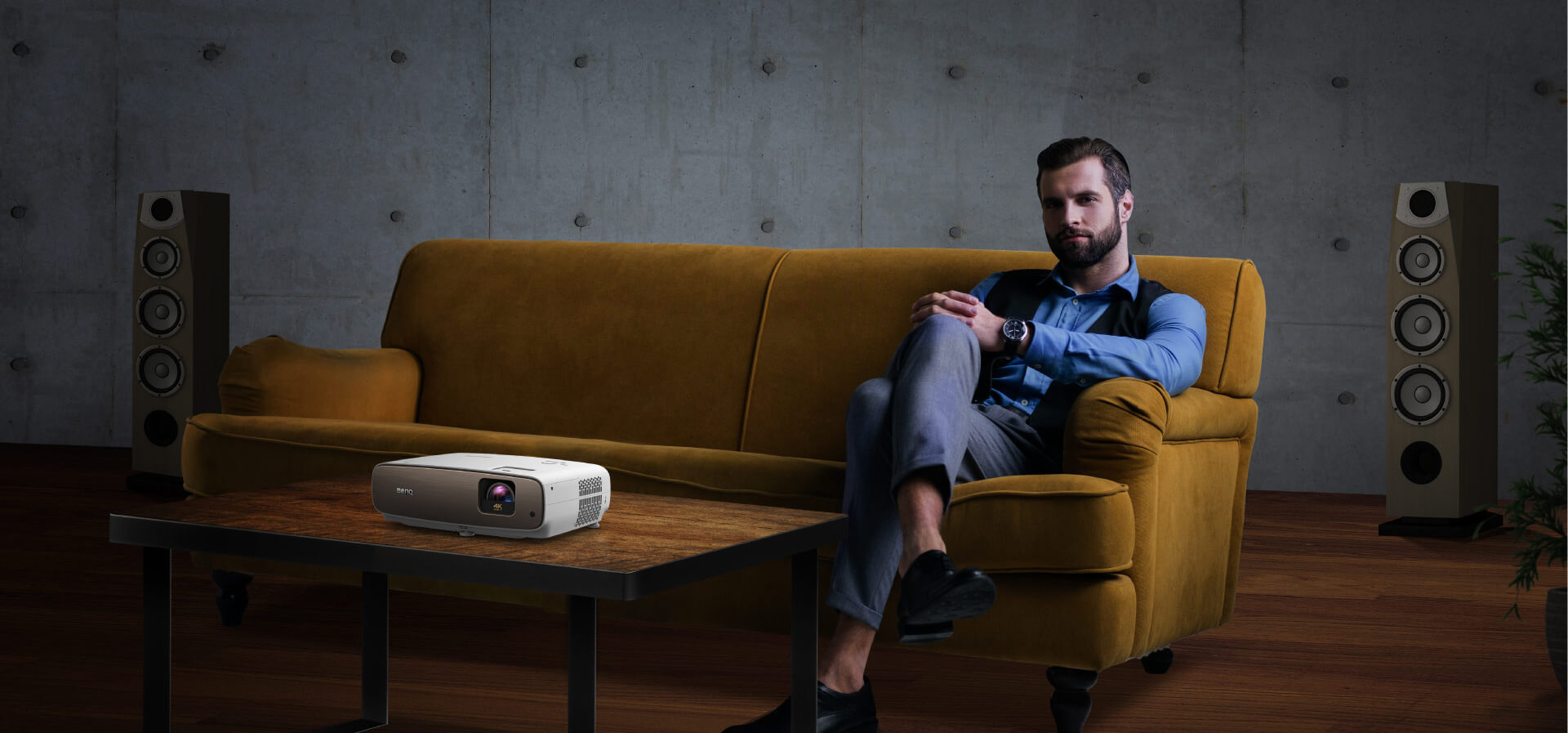 Flexible Adjustment for Screen Alignment
W2700's lightweight design and sleek, compact profile accentuates beautiful aesthetics as well as intuitive functionality. W2700 delivers cinematic wonder in any space with powerful short throw, 1.3X big zoom, with vertical lens shift and for hassle-free installation.
Hassle-free Integrated Zoom Adjustment
Focusing automatically regardless of screen size variations, W2700's zoom system adjusts to follow focus adjustments, optimizing the zoom ratio to deliver visually perfect focus without blemish for high-precision clarity at every corner of the image simultaneously.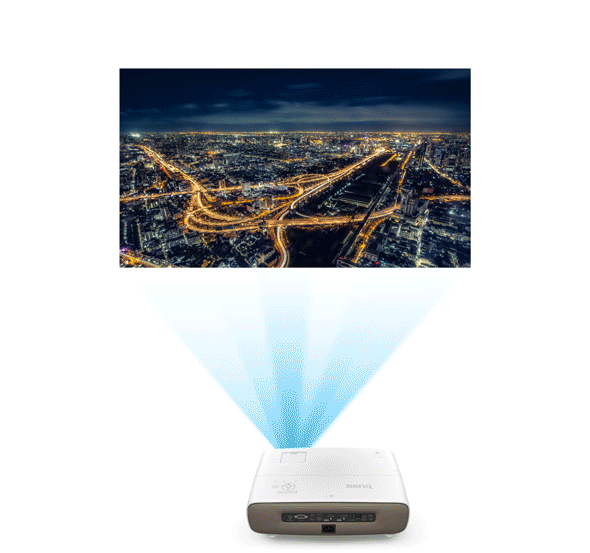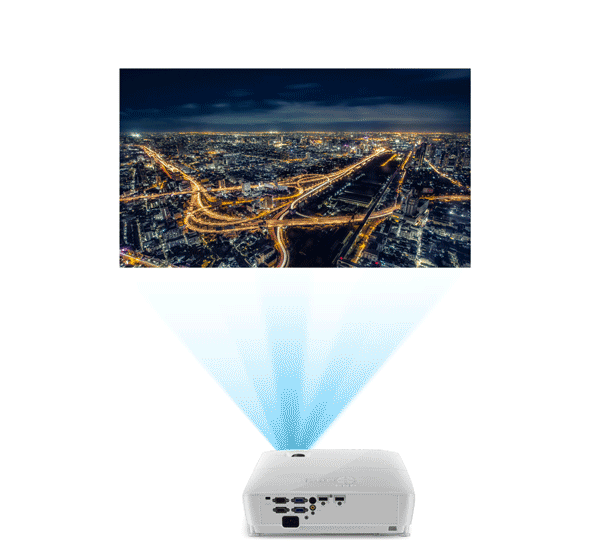 Lens Shift and 1.3X Big Zoom
W2700 offers vertical lens shift 10% to fit perfectly into any room with a dynamic range of projection distances and heights. And the 1.3X big zoom offers a wide range of throw distances to significantly increase installation flexibility for diverse mounting and placement options, easily turning any space into a truly inspirational home cinema.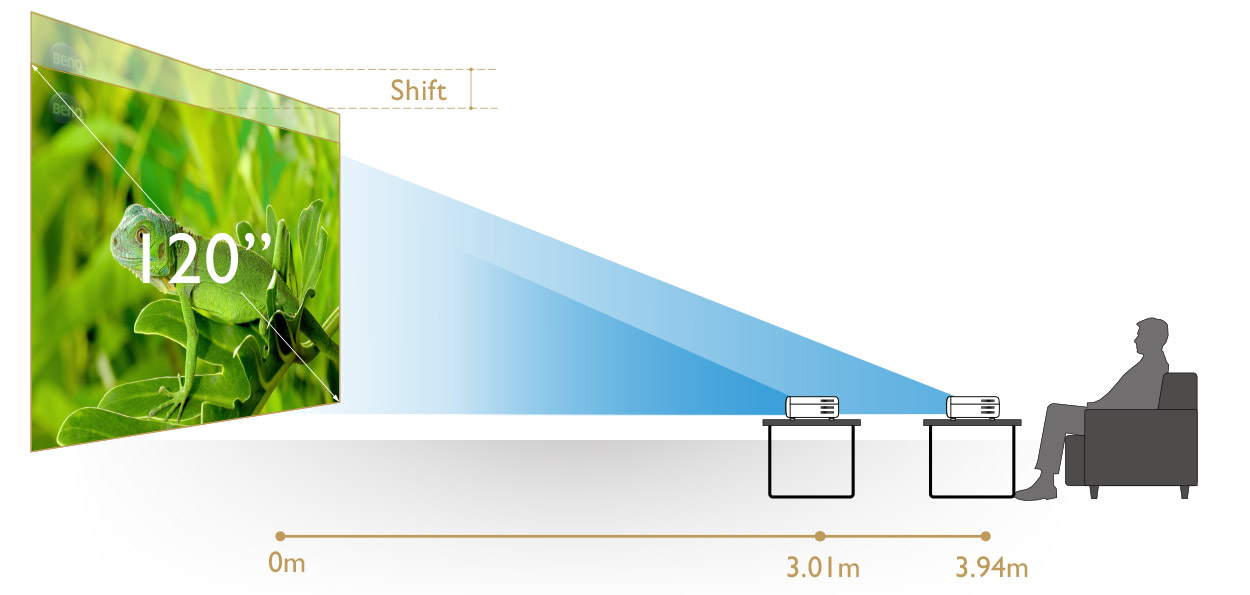 Throw Distance Calculator
Auto Vertical Keystone for Easy Setup with Perfect Alignment
Countering the trapezoid effect when the projector must be placed off-center, such as simple placement on top of a table, the vertical keystone function adjusts the image for a professionally squared image. Keystone correction makes it simple to project ideally aligned images from a variety of locations.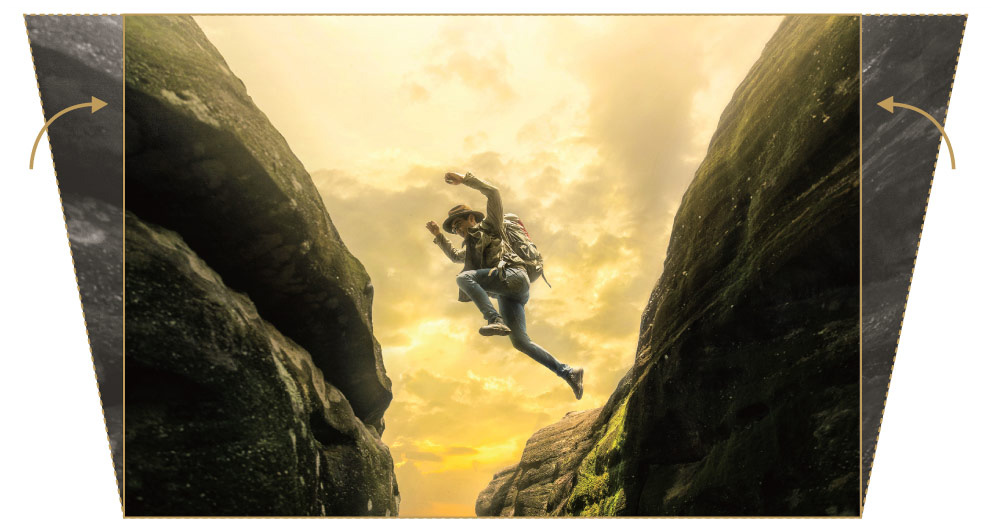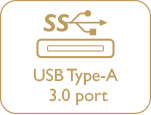 USB Type-A 3.0 that can transfer data at up to 5 Gbit/s, which is about 10 times faster than the USB 2.0 standard.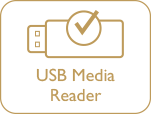 USB Media Reader for Sharing without Cables
W2700's lets users easily project content from removable disk directly without any hassle cable with high speed transmission. Supporting a wide range of files including video, audio, picture.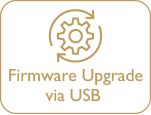 Effortless Maintenance of Firmware Upgrades
W2700's USB upgrade capability keeps it operating at peak efficiency with the latest firmware, providing both simple operation and effortless maintenance.